Once you open the aged wooden door of LaVaca BBQ, you are greeted with three things: barbecue, Big Red and big smiles.
Located in Port Lavaca, LaVaca BBQ is owned and  operated by Lupe and Christine Nevarez, along with their daughter, and the restaurant's pitmaster, Kelli Nevarez.
Since their opening in 2019, LaVaca BBQ has gained  worldwide recognition thanks in part to their listing on Texas Monthly's 2021 Top 50 Texas BBQ Joints, as well as their appearance on Eater, a YouTube food channel with 3.16 million subscribers.
Their post oak wood smoked meats are their specialty, including their brisket, spare ribs, turkey breast, pork belly, and their made in-house sausage.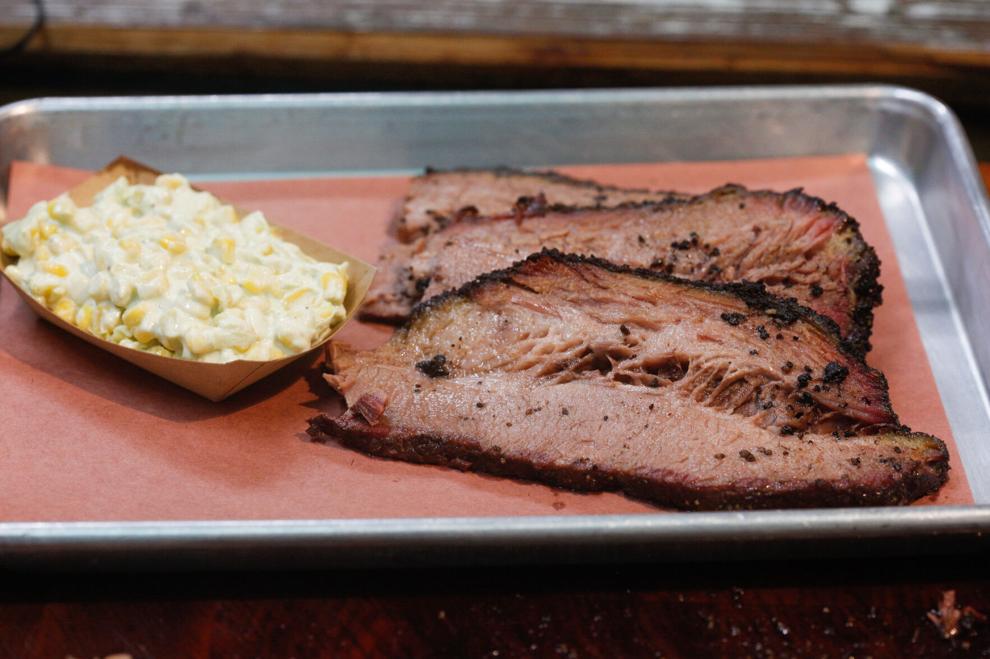 However, they don't like to conform to the stereotypical  nature of Texas barbecue joints. They like to think outside of the box which has them serving up dishes such as their blue corn tacos, green creamed corn, smoked  cheesecakes, Big Red glazed ribs, and their highly touted  smoked tamales.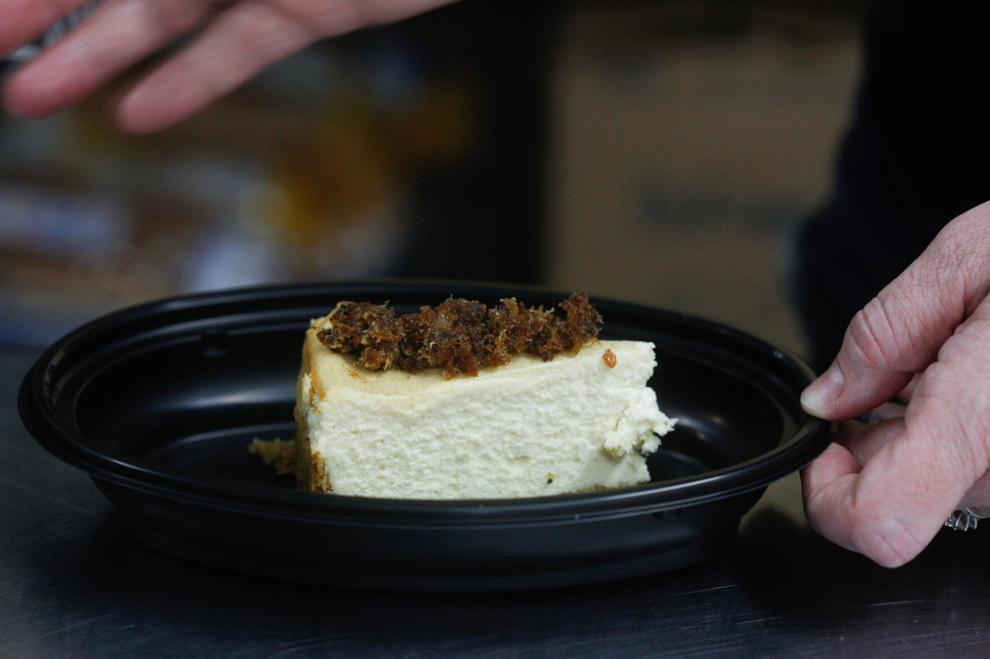 "We try to stay new with fresh ideas," Kelli Nevarez said. "We don't want to be the restaurant that just serves three meats and three sides. We always want to give our  customers something new and exciting that they get to try and come back for." 
The Mexican twist they take on barbecue comes from the family's heritage. 
"We're Hispanic and we love our culture," Christine  Nevarez said. "We just wanted to bring it out in everything that we cook because it's got more flavor. We know those spices and we're more comfortable cooking with them."
The fusion of Mexican and barbecue had the Nevarezes  come up with the restaurant's fan favorite; their smoked tamales.
Instead of wrapping their tamales in a corn husk and  steaming them, they cover their quarter-pound brisket tamales in butcher paper, and lay them inside of the  smoker.
"When (customers) first see it they think it's kind of dry, but when they taste it they say, 'Wait, this is good.  This is not your typical tamale,'" Christine Nevarez said.
Just as loved by customers are their Big Red glazed ribs. While she is smoking them, the pitmaster spritzes the ribs with the soda, and once they are done cooking, she tops them off with a glaze that has a base of Big Red syrup.
The Mexican flare on their menu, along with their unique style of barbecue has Port Lavaca locals constantly lining up outside their doors.
However, they aren't the only ones who get to enjoy LaVaca BBQ. 
Their food has been taste tested by travelers ranging from West Texas to Paris. 
"We get people from around the country, around the world that make it a point just to stop here just because they saw us," Kelli Nevarez said. "It's really nice to see people come out and support us even though they are far away."
Paul Rostvang, a former butcher, visited LaVaca BBQ all the way from Norway, after seeing their Eater feature on TV.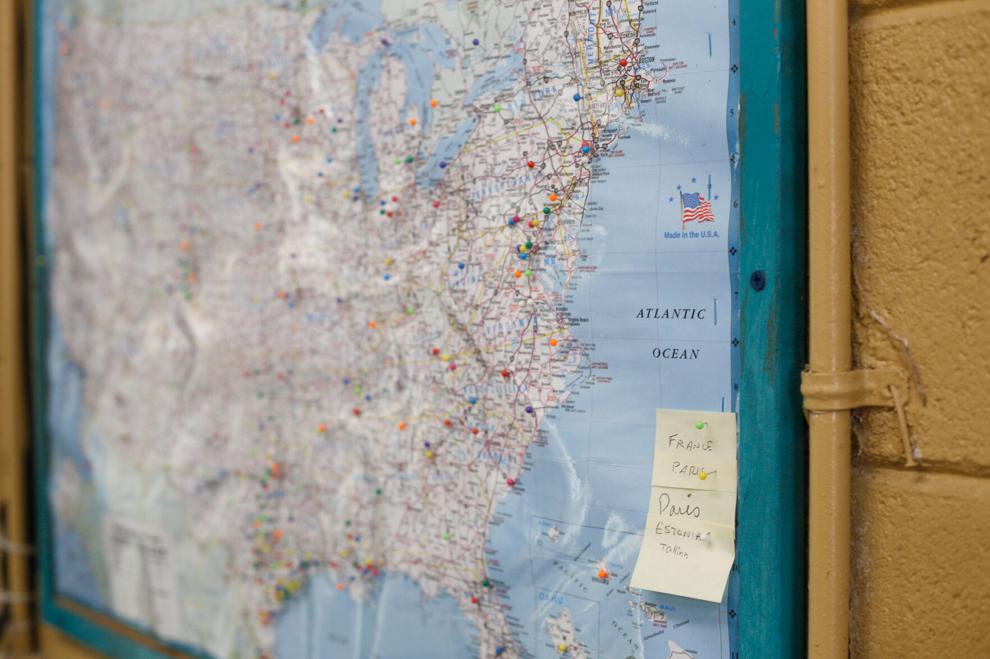 "It was even better than I expected," he said about the  food. "They have this really cool balance between sour, meaty and fatty, and it works out really well."
Rostvang was not only impressed with his meal at LaVaca BBQ, but he was also just as impressed with their southern hospitality.
"I think it was really cool. I really liked the simplicity of it, and the first thing that meets you is a great, big smile," he said. 
Travelers often request to meet and take a picture with the pitmaster, and even though she spends a large part of her day tending to her smokers, Kelli Nevarez still makes time to meet them.
"It never gets old, and I hope it never does, but it's still  surprising to me that people actually want to take pictures with me and they recognize me," she said.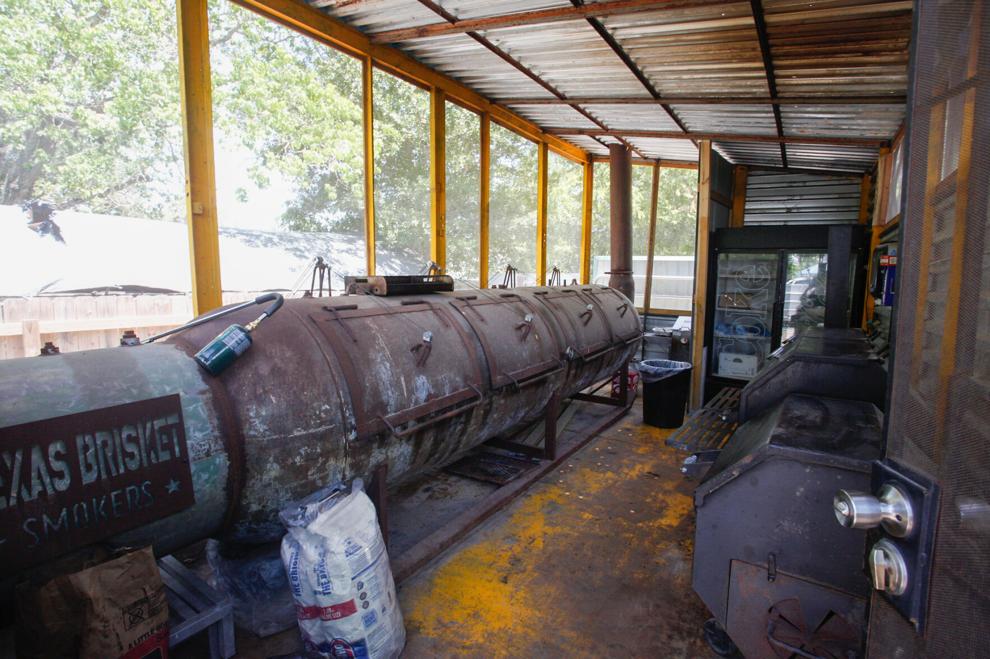 However, when some people find out that the pitmaster is  a woman they are surprised, and sometimes, even doubtful.
"There are still skeptical people out there that are like,  'She can't really do it because she doesn't know. She doesn't have have that male brain to do it,'" Kelli Nevarez said. "But, I try to let my food speak for myself. I try to not let it bother me because people are going to think what they think and you can't change that."
She learned her esteemed barbecuing skills from her father. Not only did he make barbecue during his family cookouts, but he would also make it for barbecue cookoffs.
She started paying attention to her father's skills while at these gatherings. After a while, she began to understand the processes that come with barbecuing like how to cook the meat, and what type of woods to use.
However, she wasn't the original pitmaster of LaVaca BBQ. When the restaurant first opened in 2019, her father held the title.
At the time, Kelli Nevarez was a first grade teacher at HJM Elementary, located just a block behind her parents'  restaurant.
She would help out on weekends, but after the pandemic hit and her father had to go back to his full-time job, she decided to trade in her teacher's desk for a smoker and join them full-time.
Since she took over as pitmaster in 2020, LaVaca BBQ has been able to expand into other parts of Texas. They  opened a location in Bay City, but decided to close in order to prepare for their newest location in Victoria.
Their new location will feature a food park loaded with  tables and chairs where guests will be able enjoy their barbecue in an indoor/outdoor atmosphere. 
The Nevarez family is excited about the expansion, and what it will mean for the overall business. 
"We're going to focus on Victoria and (Port Lavaca).  We love this location, they've been good to us, the community is great, but we also know that Victoria is going to be amazing," Christine Nevarez said.
"So, we're going to focus on Victoria, and make sure that we give them the best possible barbecue restaurant  they've ever had."