On a warm sunny day, inside what was once a three-car garage on the outskirts of Victoria, a father and son  produce Blanc du Bois, a type of white wine.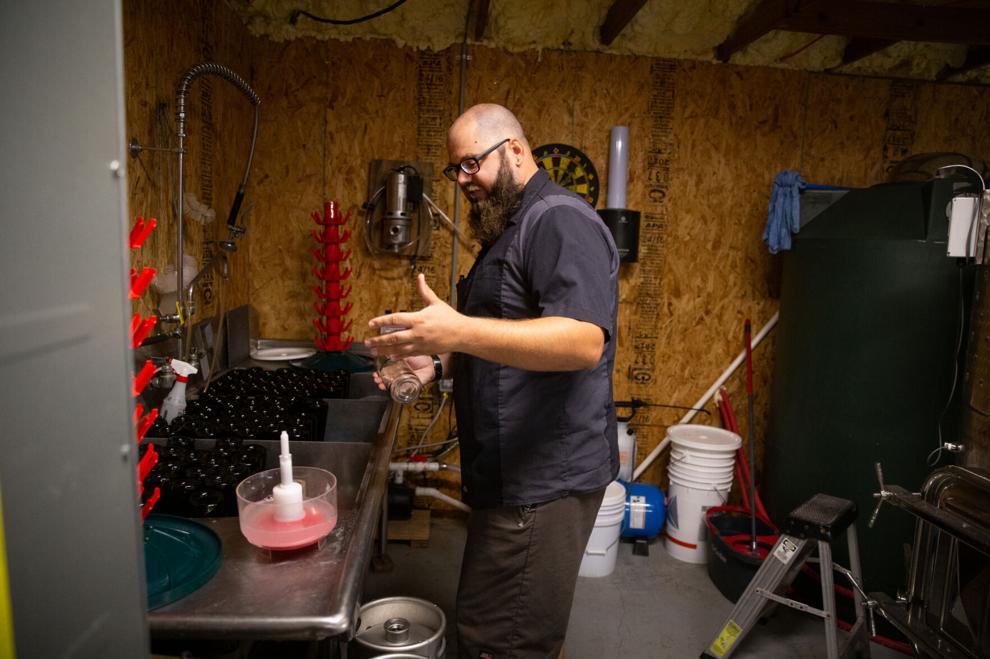 Daryl and Morgan Hale established Gulf Breeze Winery  four-and-a-half years ago. Their passion for winemaking diverted them from careers in the oil industry.
The winery features a collection of 55-gallon fermentation tanks, each of which contain around 250 bottles worth of wine. Eight inches of foam insulation on the ceiling  protects Gulf Breeze's wine from the summer heat.
Farther down, a large stainless steel container keeps juice cold if need be.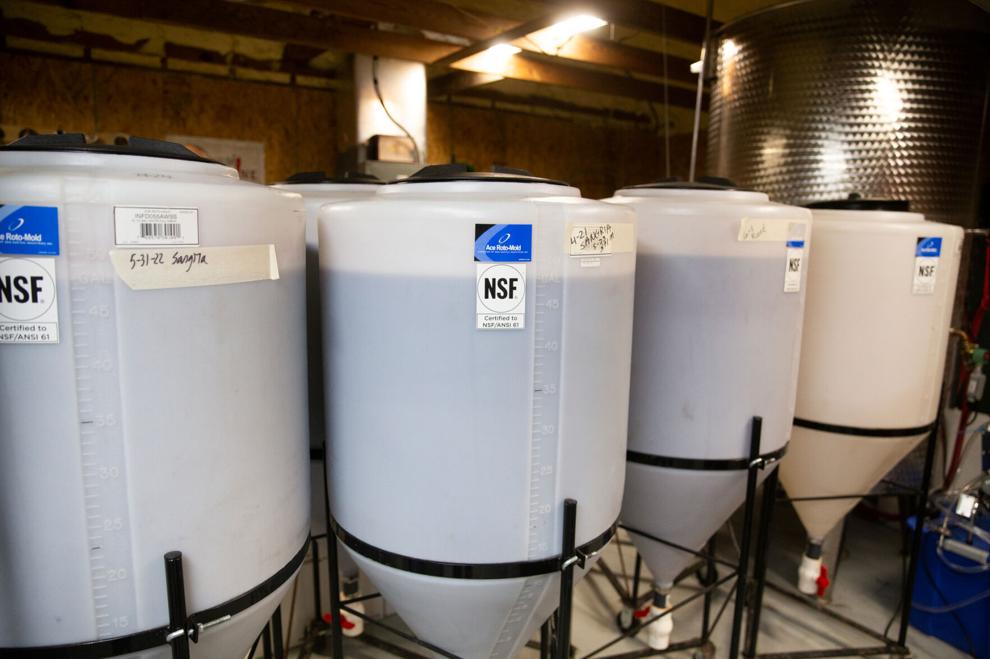 Gulf Breeze sells 14 different kinds of wine, including  white, red and fruit-flavored varieties.
"We try to have something for everybody, whether they're
experienced wine drinkers or just starting out," Daryl said.
The most popular wine at Gulf Breeze is their Summer  Sangria, which is middle-of-the-road in terms of sweetness, the Hales said.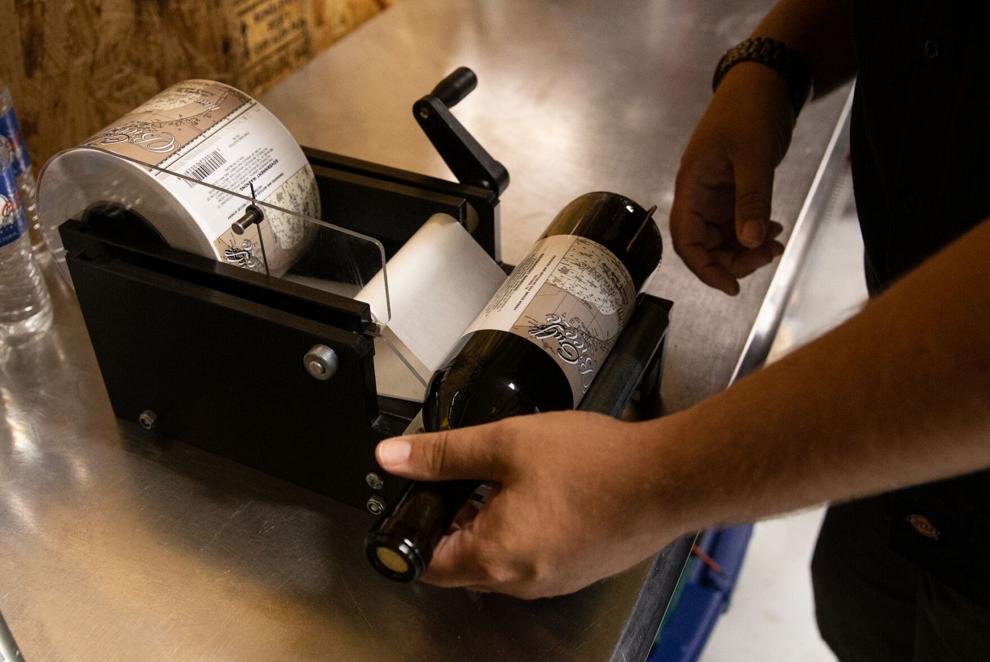 As co-owners of a small winery, Daryl and Morgan wear many hats. Besides fermenting, bottling and sampling  wine, the Hales sell and deliver their products to local businesses as far south as Port Aransas. They also open a tasting room on the weekends and maintain their vast property at 3005 Farm-to-Market Road 1685.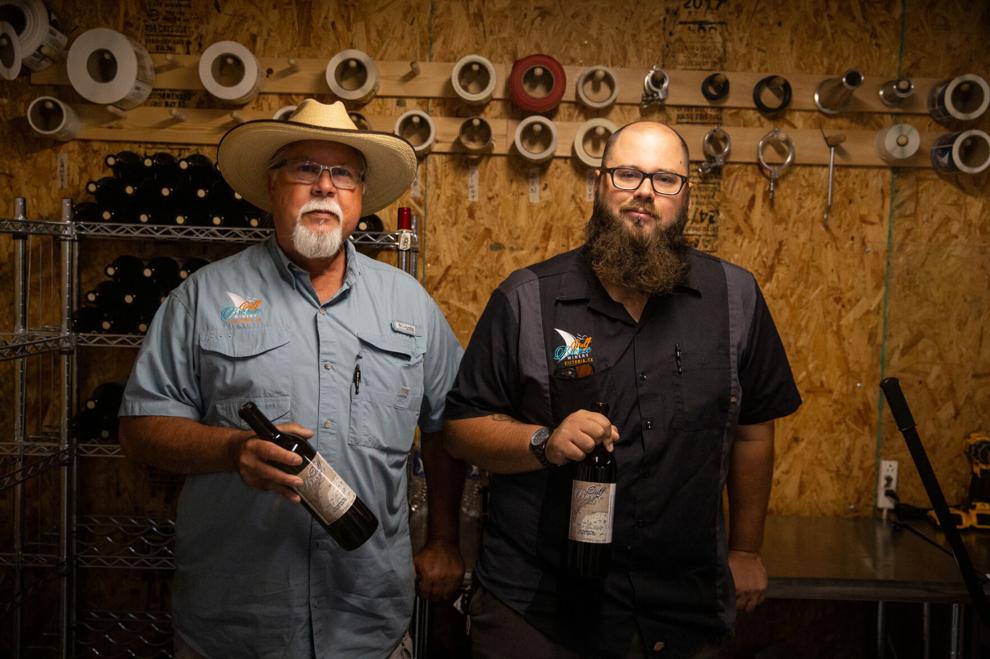 All of these jobs come with considerable pressure. 
"The alcohol industry can be pretty cruel," Morgan said.  "You screw up once and your reputation can be sunk – and you're done." 
The good news for Gulf Breeze is there is a trail of  wineries in the Crossroads. The Winery at J Welch Farms, 111 Ripple Road in Victoria, brought Gulf Breeze and four other wineries together – Beneath the Oaks Winery in Midfield, Lavaca Bluffs Vineyard and Winery in Lolita, Rusty Hook Winery in Long Mott and The Winery at San Ducerro – to form the Texas Coast Wine Trail in September 2021.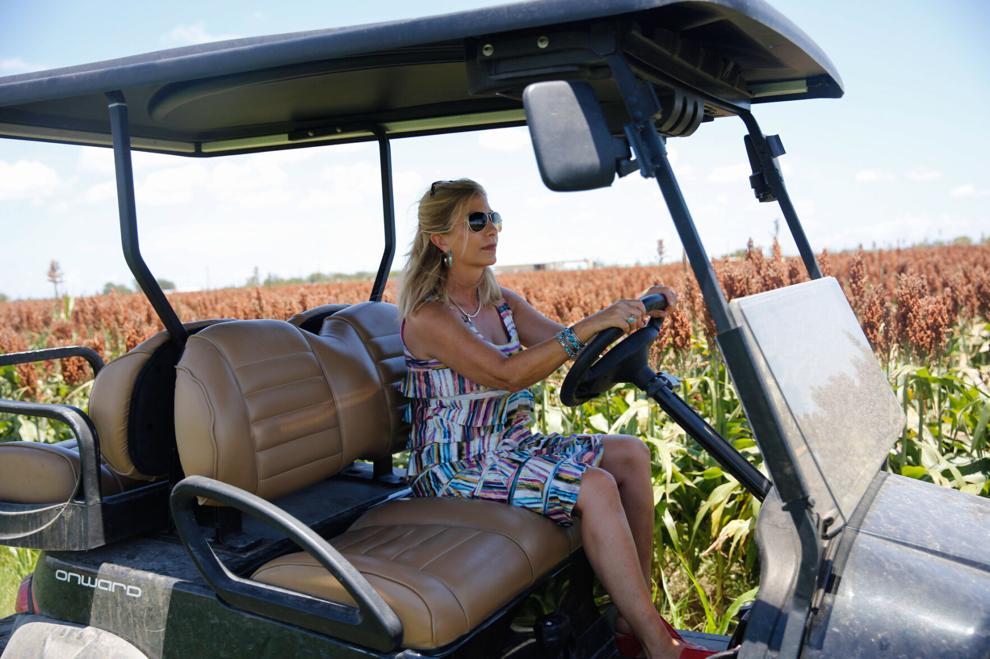 The Winery at J Welch, which sells 12 wines ranging from  dry to sweet on the 120-acre J. Welch Farms, is also an entertainment venue open year-round from 11 a.m. to 10 p.m. Thursday through Saturday and from 10 a.m. to 6 p.m. Sunday. Local bands play on the property from 7 to 10 p.m. Fridays and Saturdays.
When forming a wine selection, J Welch takes grapes  purchased from local growers to the Thirsty Mule Winery and Vineyard in Central Texas.
Winery owner JonAnn Welch takes several flavors through a taste test while she is there. 
"So a lot of times we'll start out with something and  maybe it has too many tannins or it's a little bit too sweet or too dry, and so we go back and forth until we find  something we and our customers will appreciate," Welch said.
Beyond the wine itself, Welch envisions her winery as a  place that attracts a broad spectrum of people.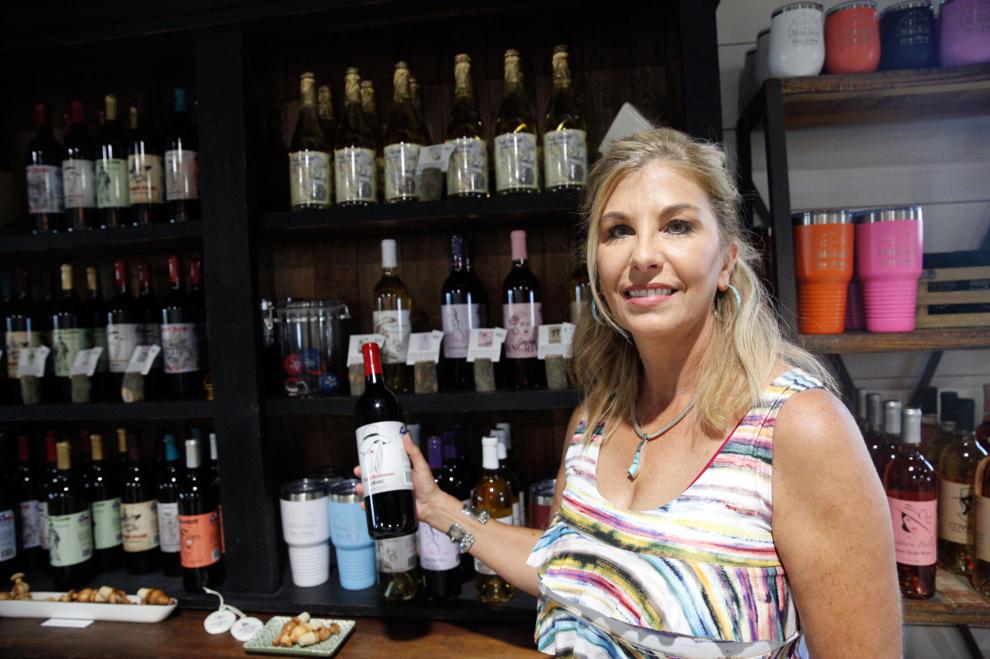 "You can come out 'dressed to the nines' or you can come out wearing jeans or cut-off shorts and you're gonna fit in," Welch said.
"Above all we strive to be friendly and welcoming."
Welch also wants folks to see what the other wineries  have to offer as well. While they were all together in person earlier this year, the group coordinated a  promotion.
For $55, wine aficionados can enjoy a free glass and collect a charm bracelet from each location. Travelers who pick up all six charms between Sept. 1 and Dec. 31 can complete the set with a special trail charm.
Daryl Hale said the collaboration between the wineries  presents opportunities to direct connoisseurs to more flavors for their taste buds. 
"When people think about good wineries, they think they  need to go to the Hill Country," he said. "Our goal is to raise awareness about how we have really good wines to  offer."
Morgan hopes Gulf Breeze can boost the reputation of  local wine.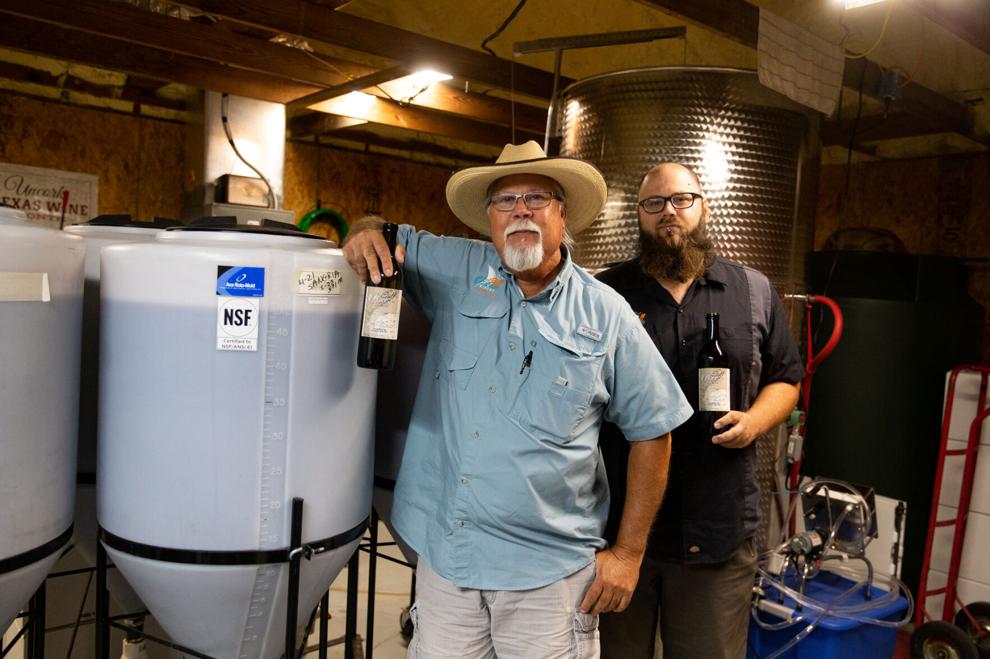 I know we make good wine, so I enjoy when people say,  'Oh, Texas Gulf Coast wine, this is going to be crap,' and then they figure out, 'Oh, these guys are serious.'"