The Club at Colony Creek's Executive Chef Daniel Escalona learned his profession from the dish sink up.
He thought he wanted to be an electrician. His father was a cabinetmaker for several builders in Victoria and encouraged him to consider a career in the construction industry. He came very close to taking that route, but life had other plans for Escalona.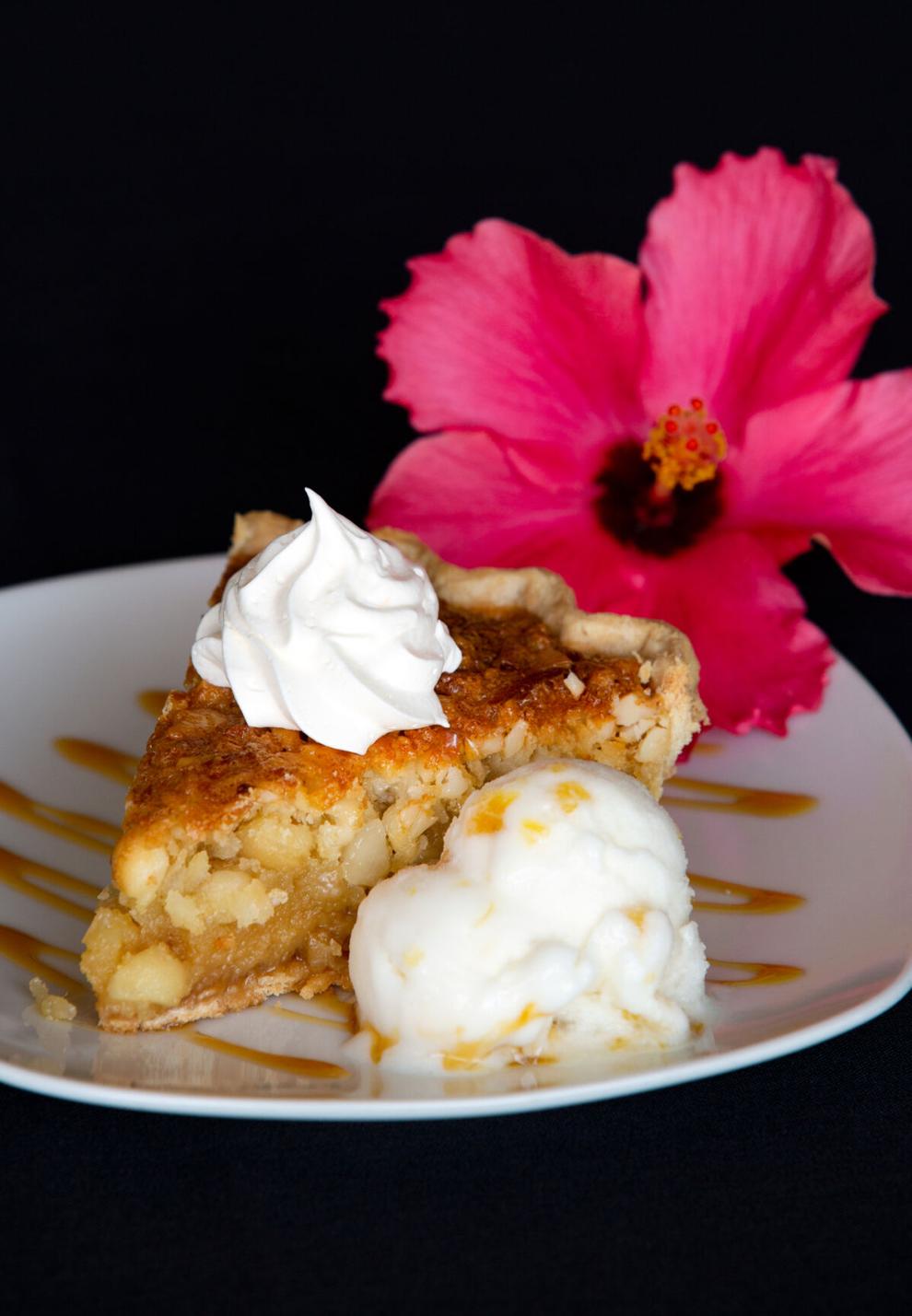 At the age of 16, his mom was working as a server at Maggie's Meat Market & Restaurant. One Sunday, they needed a dishwasher, so he took the job. "I got thrown into the mix. Just a young boy who wanted to make some extra money and not have to be out in the sun."
He washed dishes for about three months. "It was not the most glamorous thing," Escalona said, "especially on Sundays when we'd have a line out the door waiting to get in."
He said the work was hard, but "it was a fun environment."
After a couple of months, a position opened up in the kitchen and he moved up to fry cook and slowly worked his way over to the prep side of the kitchen.
By the time he graduated from high school he could cook a mean steak.
While working at Maggie's, he attended the career development school in Victoria for two years with the intention of becoming an electrician. He said he'd always enjoyed learning and was interested in electronics.
Then Chef Charlie Lara came along. 
Lara, who died in 2021, was a well-known local chef. Escalona said Lara helped him to learn more than just cooking techniques. He showed him that being a chef also meant being able to communicate and relate to customers.
When he was 18, Escalona's dad essentially told him "to get a real job" he said laughing. So, he left Maggie's and went to work for a company with his father. However, although the company had an electrical division, they put him on the concrete team.
"I didn't like working outside."
He managed 10 months, but only because he didn't want to disappoint his father. "I was in the middle of Port Lavaca working on the county jail."
He was not a happy camper to say the least, but fate (and the weather) moves in mysterious ways.
"We got a bad rainstorm and went two weeks without work," Escalona said. "I went back to Maggie's and never looked back."
The next influence in his life was Lillian "Sunshine" Beasley, who died in 2015. "That lady instilled a work ethic in me," Escalona explained. They both loved cooking and when they would get busy in the kitchen "she would tell me, 'Eyeballs and common sense. I can't hold your hand and show you everything. But if you look and learn and see what I'm doing, and follow, you'll be just fine.'"
He said years later his mom ran into Beasley and told her how much she had meant to her son and it brought tears to her eyes. 
It is people who make the difference, he emphasized. "People like that helped me be where I am today."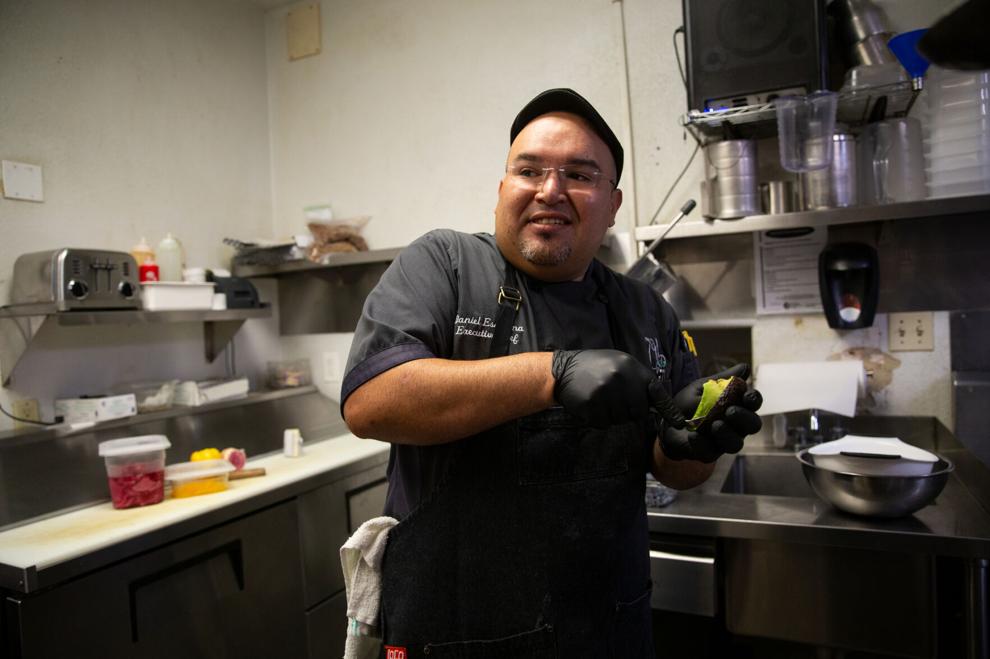 As he continued his career, he spent time at the Victoria Country Club and then at Sendera Restaurant downtown. Business slowed down at Sendera so Escalona spent a year at the Holiday Inn, which folded after the University of Houston-Victoria bought the property. He said one perk of that job was "it had benefits galore."
He finally arrived at The Club at Colony Creek and began working under Chef Kurt Clements. Escalona said Clements was French trained and an excellent chef. "I learned a lot of stuff from him." He is now in his 12th year there.
After Escalona had spent two years working with Clements there was a change in the club's ownership. Clements left and the new owners hired Escalona as executive chef.
At first, "I was a little intimidated. It's a big step to take." It's been a labor of love ever since. 
One of the reasons Escalona loves his profession is that "cooking is like the ocean. It's fast. You'll never be able to know everything about it. There's always something new, the minute you think you got something down, there's a new technique."
The most difficult aspect of his career is time management, he said. "There's so much stuff going on, you know what I mean? There are always so many things going on at the same time – all the time. On any given day we'll have two or three different events going on."
Working in a professional kitchen requires a great deal of flexibility and adaptability. Escalona gave the example of his previous week. "We had a Rotary Club in there," he said, pointing to the ballroom. "Then we had a little book club in our backroom over there."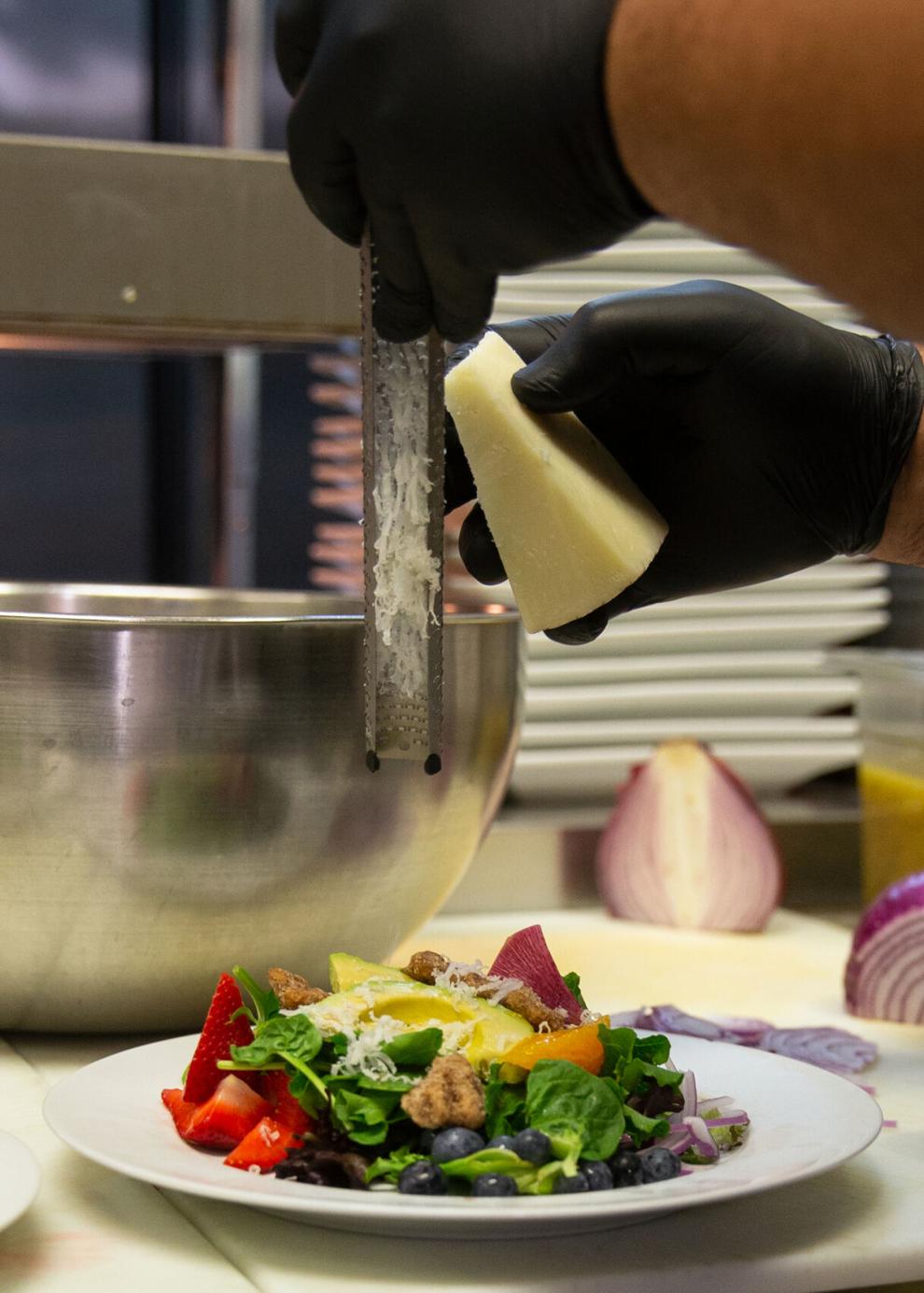 They also host larger events such as weddings. He said they will often have three different menus going simultaneously. He said one group might be having a buffet with comfort foods such as chicken fried steak and pot roast. Another group might want more elegant dishes such as a pretty spinach salad. Their regular business consists of golfers who'll want a club sandwich, Philly cheesesteak sandwich or maybe just some fried pickles.
At home his favorite activity is something beloved by Texans everywhere – barbecue.
"There's nothing like a brisket." He said he enjoys the trial and error of using different seasonings and techniques.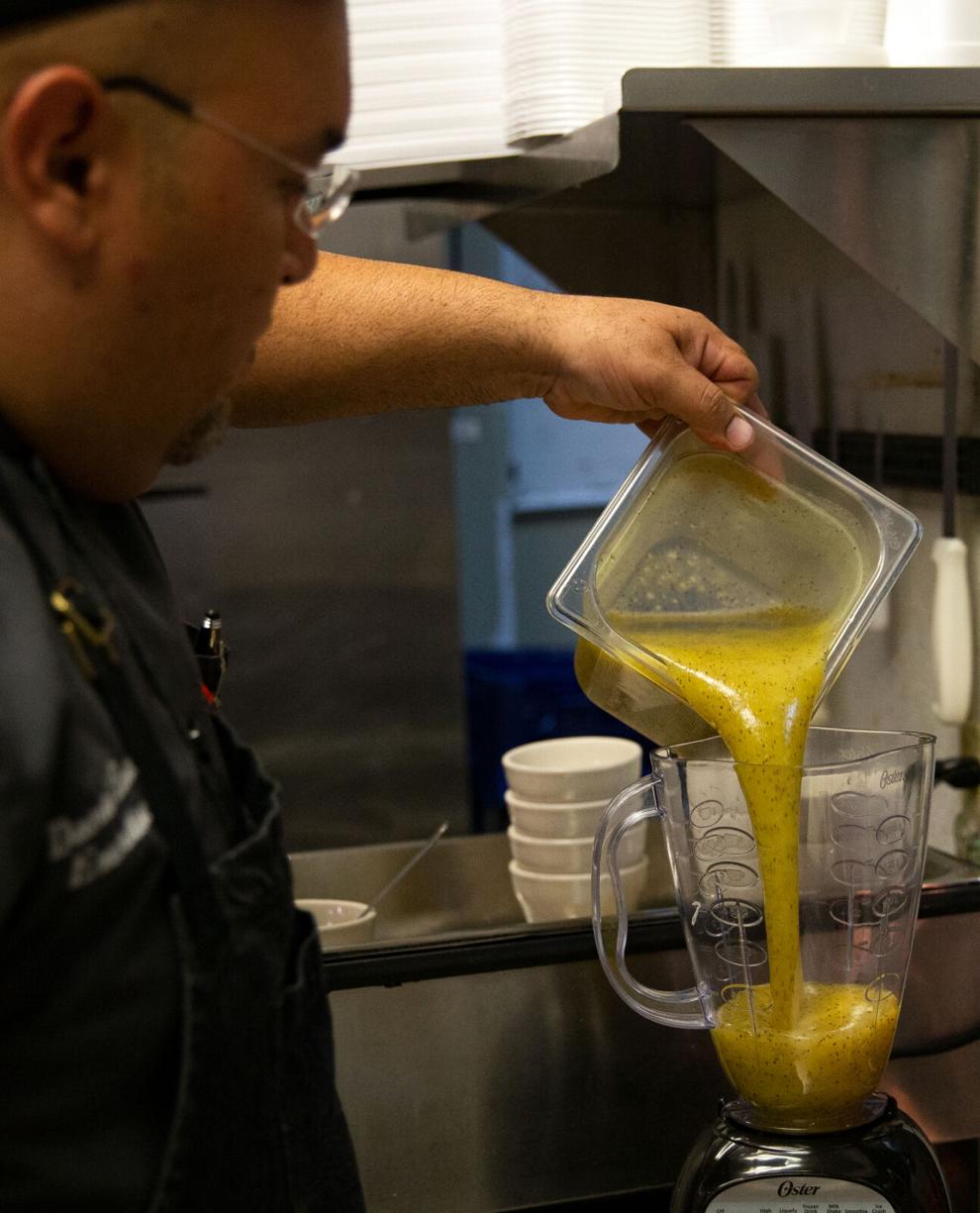 Escalona said club owners Robby Burdge, Ann Calhoun, Claud Jacobs, and Greg Norgard support their staff unwaveringly. "I've been fortunate to work here. Throughout the COVID-19 shutdowns and slowdowns, "ownership kept us all aboard. We didn't have to fire anybody. We didn't have to put any people off to the side. ... I am very grateful to the owners for that, and for giving me the opportunity to be where I am today." 
So what does a chef do when he's home to get away from the hectic pace of the kitchen? For Escalona, it's yard work. "Sounds crazy. I know,"  he said. "But I've always said it's my escape. When I'm out there, weeding my flower bed or watering my flowers or checking my rosemary bush. ... nobody goes and bothers me when I'm out in the yard. It's my way to, I guess, clear my mind."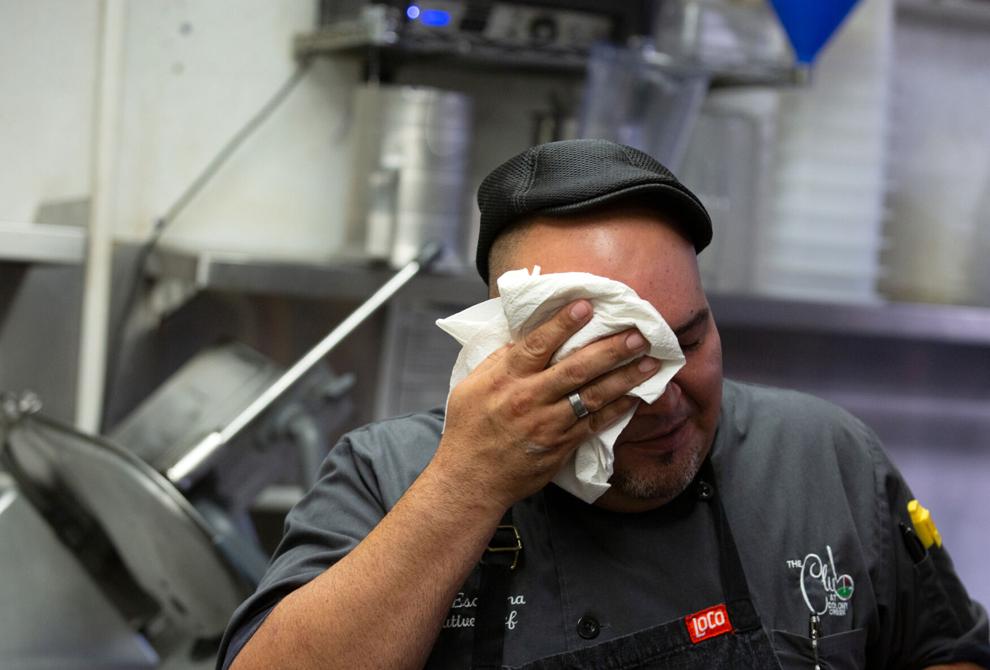 Escalona emphasized the general public can enjoy the restaurant every Sunday for brunch. "I personally greet everybody as they walk in and I do my best to greet them when they're leaving. It's a family environment."
One of the owners once told him, "We're not your grandmother's country club," Escalona said. "We're not a stuffy environment or you know, pinkies in the air. We're more of a working man's country club. It's more of a laid-back atmosphere."