The average person has an incredible 250 hairs in each of their eyebrows, but some people have no eyebrows, or eyebrows too light to be seen.
Victoria makeup artist Jessika Rinehart knows how to tame them, create them, and make them look fresh, real, and sculpted. She is a master microblader.
Microblading is a process by which a skilled makeup artist makes hundreds of tiny incisions on a client's brow lines, injects pigment into the little lacerations, and creates a remarkable illusion of perfectly sculpted natural eyebrows. 
First, the artist has to map a client's eyebrows, taking meticulous measurements to ensure that symmetry – a standard of beauty – is achieved in the microblading process.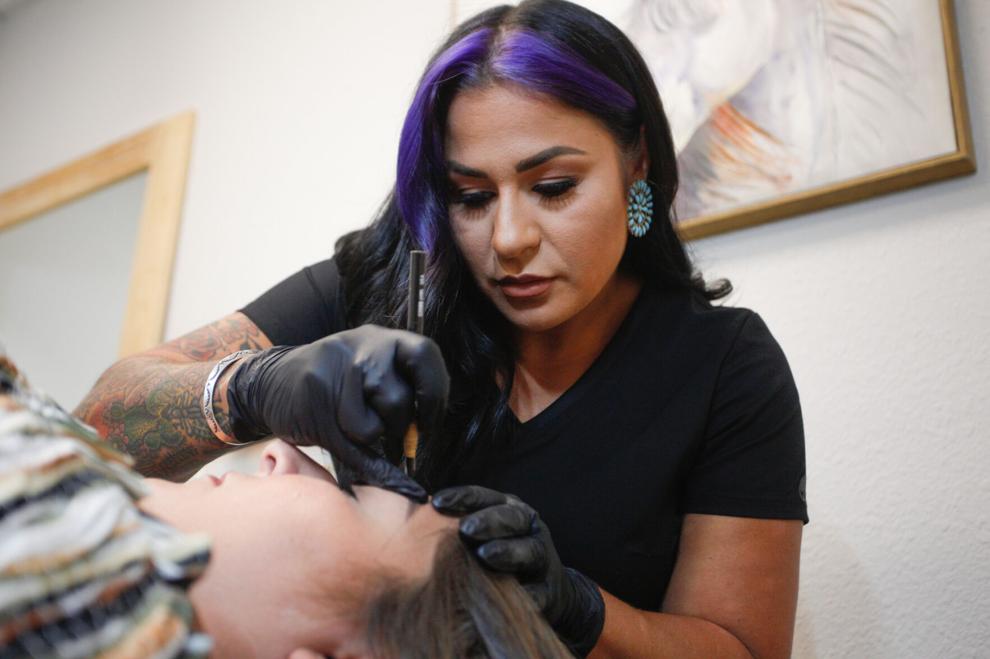 The eyebrow consists of four parts: the head, body, arch and tail. Each person, depending on gender, age, and even ethnicity, has a different facial structure and is mapped accordingly, wrote Manjot Kaur Marwah in the 2021 report, "Microblading and the Science Behind it."
The cutting and coloring process begins after the mapping is finished. The blade is made up of multiple needles arranged in a row of up to 21 needles, Marwah wrote.
The artist wears a ring, shaped like a little cup, which holds the pigment. As the artist slices the client's numbed skin, she dips the blade into the  pigment cup and tattoos the color into the skin, perfectly mimicking eyebrow hair, explained Rinehart.
The likeness of a sculpted eyebrow lasts about 12 months, Rinehart said. Clients will need a single touch-up within that year.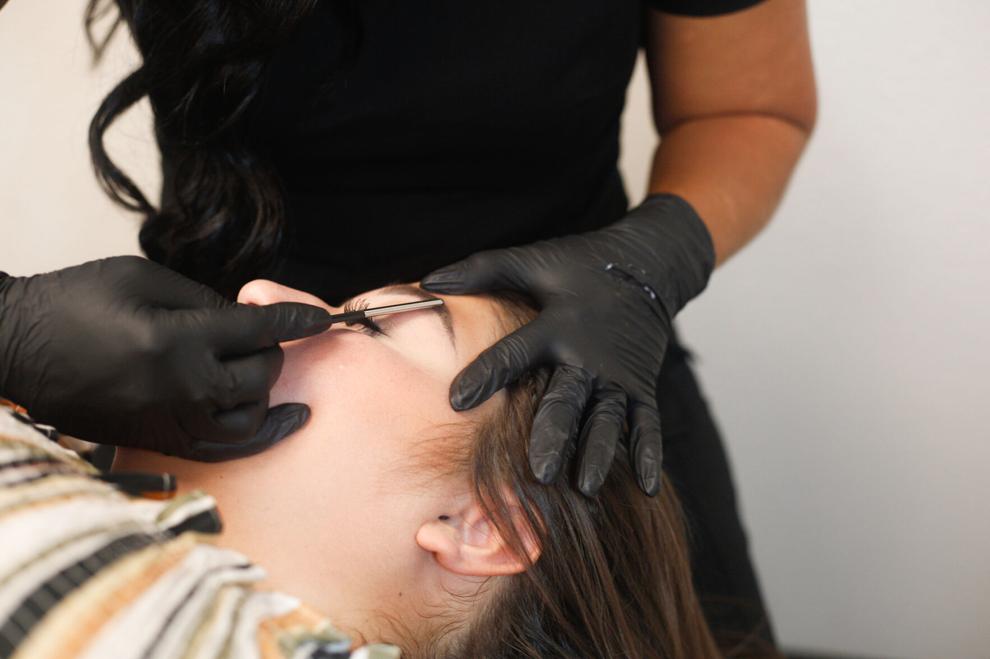 "It is not permanent like a traditional tattoo," Rinehart said. "It sits superficially in the skin and that's why you need the touchup." 
Rinehart owns Plum Crazy Makeup and Microblading, 4104 Houston Highway, and her skills are in high demand.
She microblades on average two clients a day, and the waitlist for her services is about three months long. She charges $300 for the service.
She sees clients from all over the Crossroads, as well as from other parts of Texas and even from other states. She mentioned one client who moved to Utah but still flies down to have Rinehart microblade her brows.
Rinehart started applying makeup for weddings and other events, but transitioned to microblading about five years ago when the art form gained popularity in the United States, she said.
Besides clients who come in for purely cosmetic reasons, Rinehart does the procedure on clients with alopecia.
Alopecia is a disease that develops when the body attacks its own hair follicles, which can cause hair loss anywhere, according to the American Academy of Dermatology Association.
Microblading took shape in Asia about 25 years ago, Rinehart said. It started in Vietnam and gained immense popularity in Japan before crossing the Pacific to take hold in the United States. 
Rinehart also teaches other artists how to microblade. She teaches a class every three months, usually of about four to six students. The three-day course costs each student $3,500, which includes $1,500 worth of microblading supplies.
Rinehart decided to teach the art to other students after she was scammed out of $2,500 a few years ago. She paid that amount to a woman in San Antonio for a microblading class. The woman, she said, took her money and taught her nothing. That woman is out of business now, Rinehart said.
While the experience upset Rinehart, she bounced back in high fashion, meticulously teaching herself to microblade and then becoming a high-demand microblade artist. 
The experience also motivated her to teach so highly trained microblading artists would be available in the Crossroads.
She pointed out microblading does not require any particular training for certification, and anyone with the certification can make a lot of money. The result is a lot of unskilled microbladers trying to cash in, she said.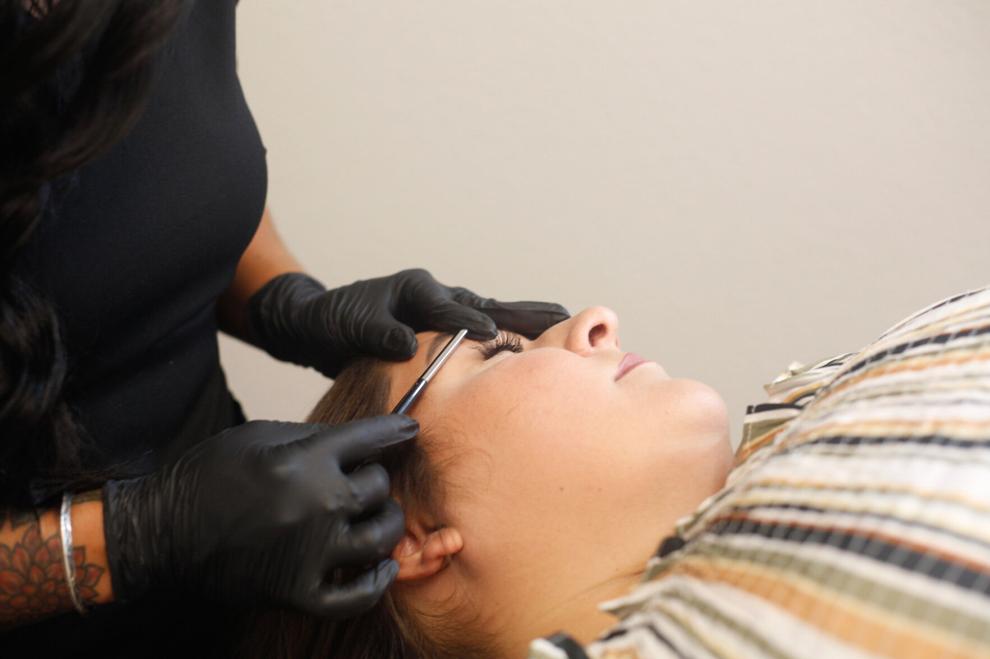 Marwah wrote, "But with the rise in popularity of microblading, there is also a rise of untrained professionals performing it, leading to a rise in its side effects."
The procedure does involve cutting the client repeatedly, after all. The risk of infection looms large, unless the artist is skilled and knowledgeable like Rinehart.
Her motivation to excel at her art comes from a sincere altruism.
"I have always been very passionate about the beauty industry," Rinehart said. "I like empowering women by making them feel good about   themselves."