Five women took up the challenge to demonstrate how fashion doesn't require a lot of money, just a bit of imagination.
At Restoration House Ministry's Gleanings Resale Shop, Tiarah Figueroa, 22; Claudialicia Walker, 21; Celina Yoast, 43; Brandee Bratton, 48; and Allison Lacey, 40, each received a $20 bill and were let loose in the large shop filled with jewelry, collectibles, housewares, furniture and racks of clothing for women, children and men, all neatly organized by color. A smaller area is dedicated to shoes, as well as a special "boutique" room with higher-end clothing and such special items as formal gowns.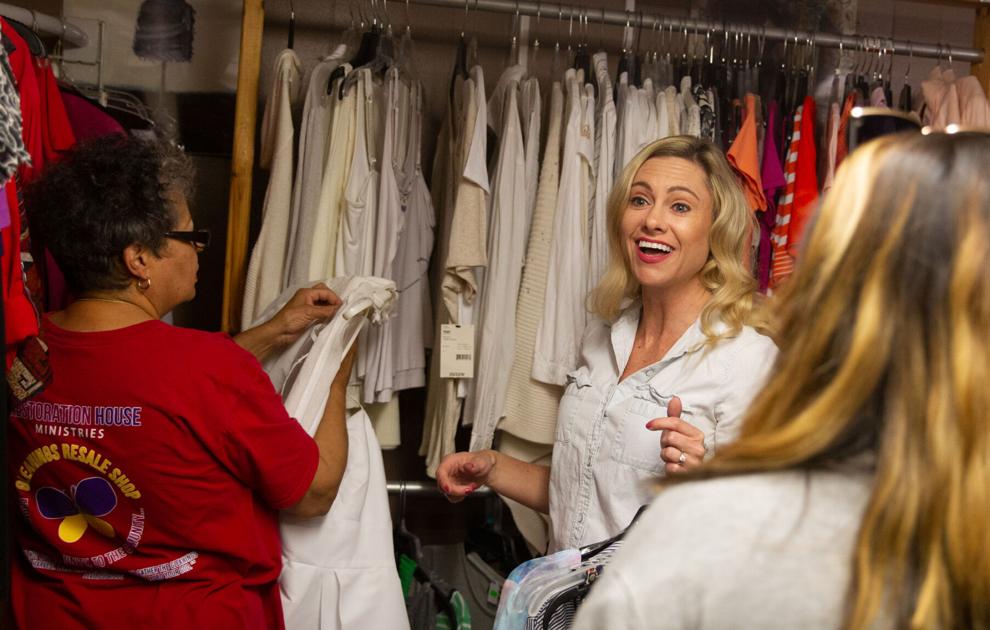 The women were asked to put together their best outfit, which would be judged by Discover 361 readers who would vote for their favorite. They got to keep everything they purchased. 
As they spread out across the building, baskets in hand, they quickly discovered many items that had never even been worn and still retained their sales tags.
Figueroa headed directly to the jewelry displays.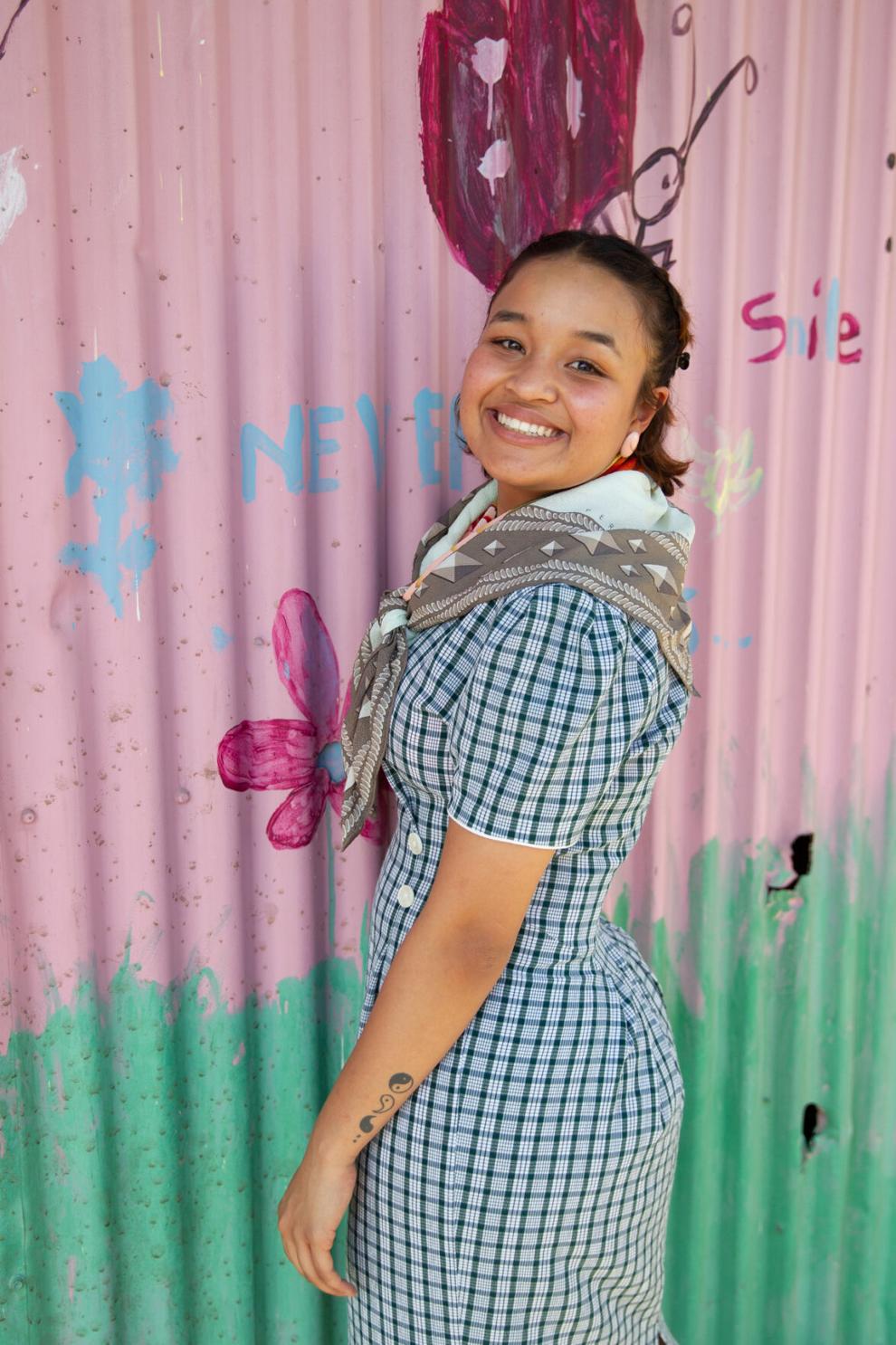 "I always start with accessories first because I feel like that's the easiest way to find a color pattern," she said, explaining she wanted to focus "on something that's casual, so you can wear it at any time of the day."
Rifling through the clothing racks of grays Figueroa said, "I love neutral colors. I feel like when your closet's neutral, it makes everything go together. So, on days where I feel like I have nothing to wear, it's easy to put a brown and black together, compared to a pink and an orange. I try to stay away from patterns. I'm more of a solid type of girl."
Yoast took a different approach.
She was looking over items on the "expensive" boutique side of the shop. Yoast said her style is "comfortable" and she likes "cute, casual clothes," and was hoping to find something also good for work. "I don't know. I just
got to try it on. That's always the hard part."
"There's a lot of good choices though," Yoast said, "Even if you want to dazzle."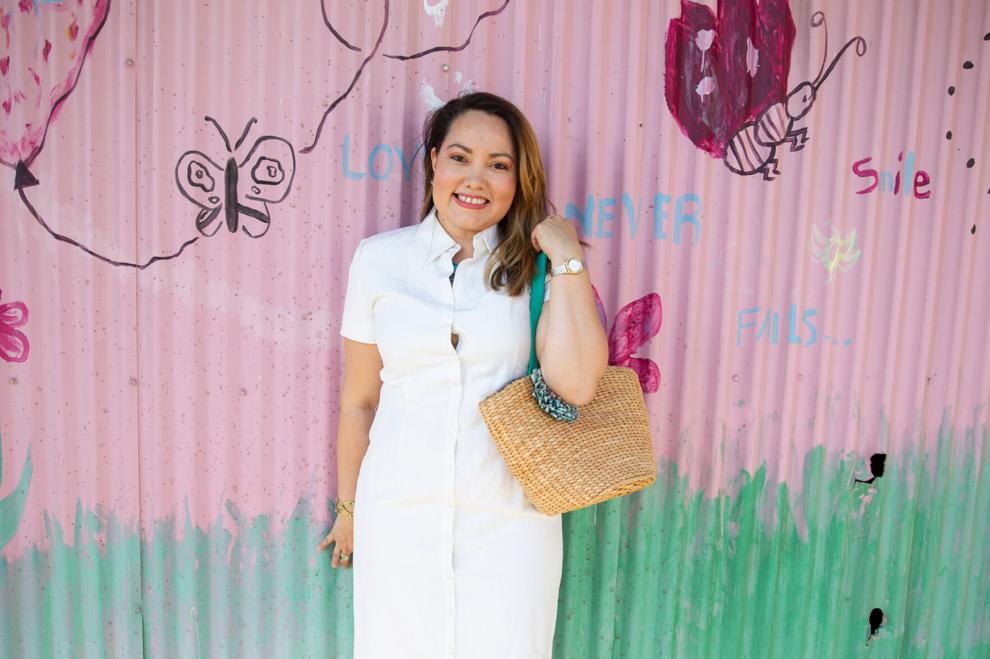 Bratton was concentrating on finding something for summer weather. "I just want to find something that I know is going to fit my style and something that I can continue to wear. I don't work in an office, so I definitely don't want something like that, because otherwise I'm not going to keep it and wear it again."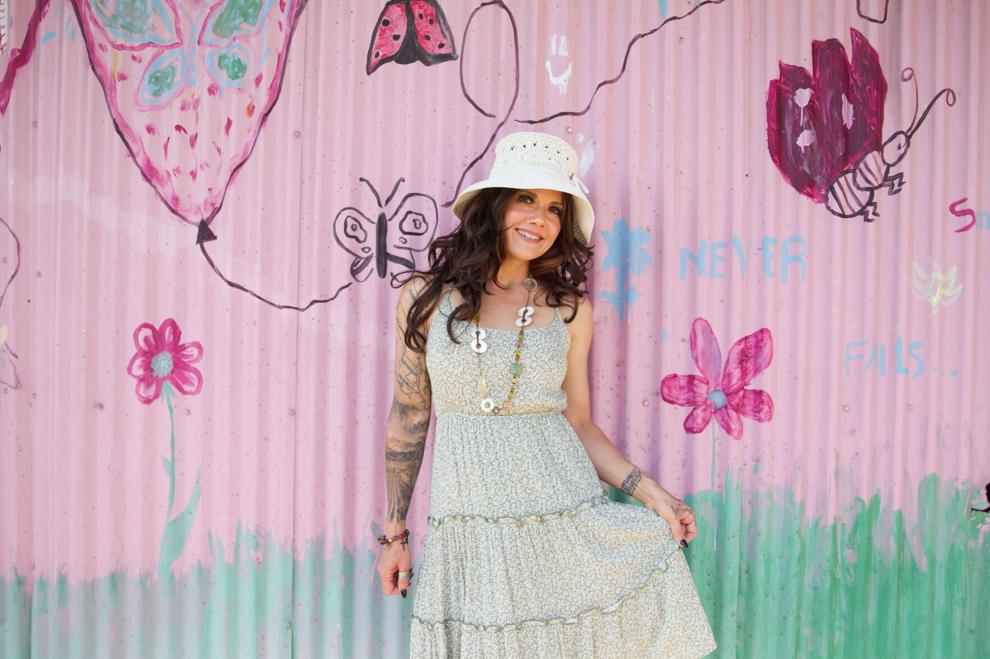 Walker enjoyed how the thrift shop had colors grouped together to make shopping easier.
"That's real nice, really nice," she said. As she searched through the reds she mentioned "I've always been told that I have a nice skin tone that goes with a lot of colors. I like red, that is definitely my favorite color."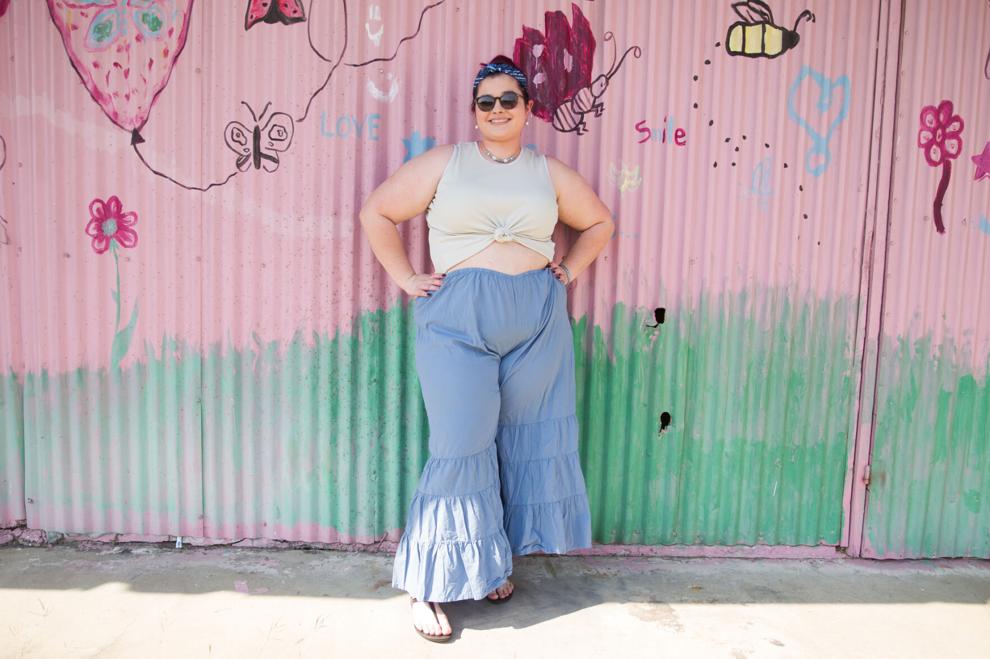 Walker had a definite plan in mind for her outfit. "I do like to layer so I bought this piece and then I'll layer it under something loose. I'm excited. If I find a statement piece, then I'll base my entire outfit around it. It depends on what I find."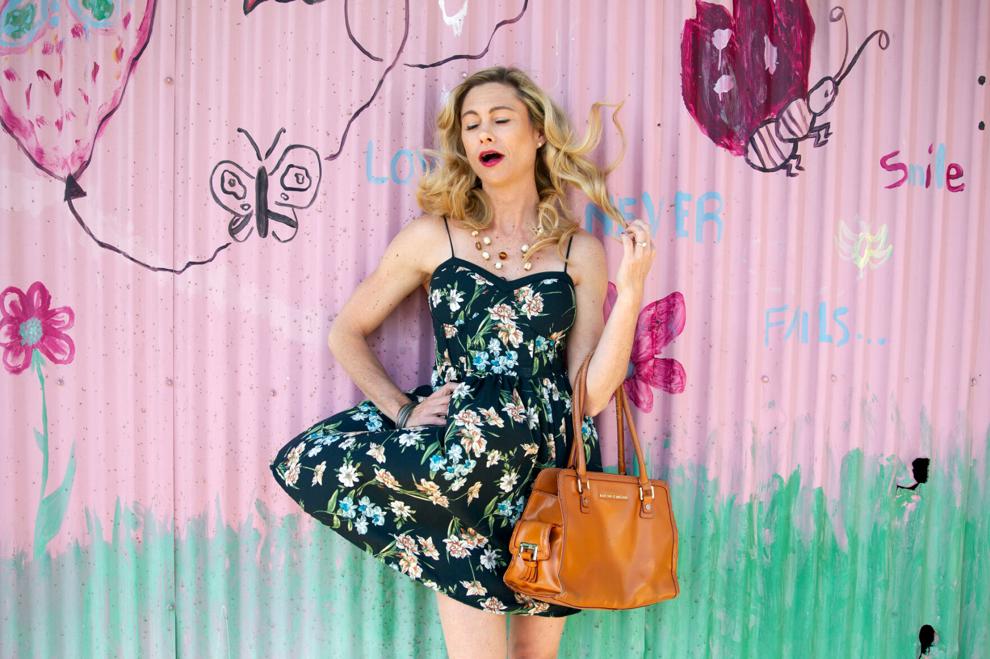 Not everything works out when looking for an outfit, however. Lacey found an "interesting sun dress" and was attempting to try it on. The dress had only one sleeve and she was struggling to figure out how to wear it. "It's weird. I think it could be really cool. It just doesn't fit right. It's very odd." 
Luckily success was just around the corner with another outfit. "This is literally something that I would buy, and wear and I probably have something very close to it. I like it for summer. And the pockets. There you go. So now I have to find a hat or some jewelry," she said happily and headed off to find accessories.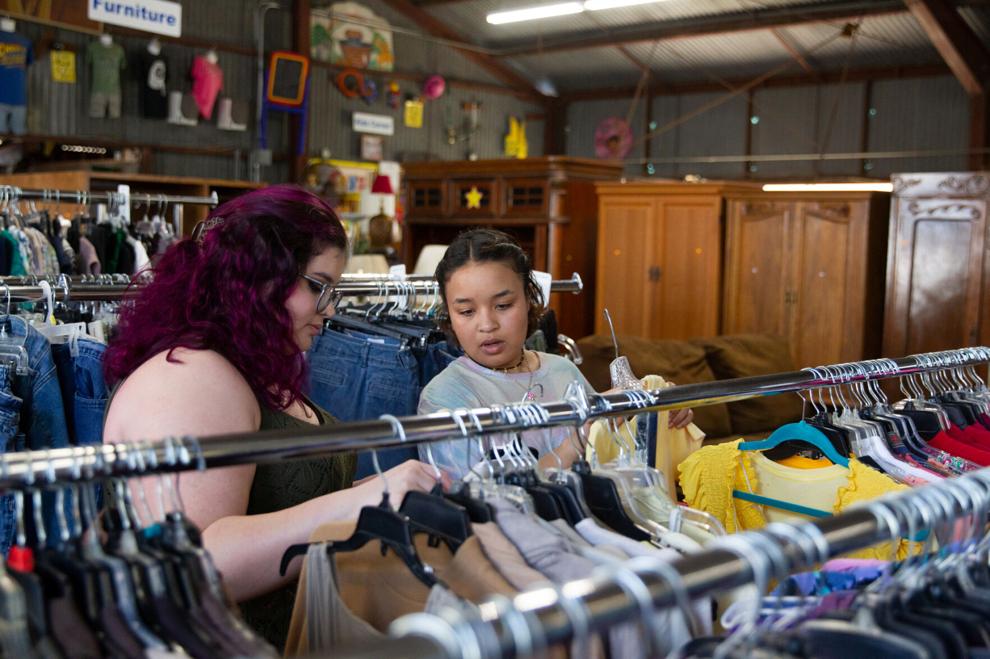 At the end of the afternoon each woman had created her own unique style and were ready for a photo shoot – proving clothes don't make the woman – it's the woman who makes the clothes.