Adam Banda distinctly remembers one of his first interactions with police as a kid.
While most may fondly recall a friendly school resource officer or being on the receiving end of a stern conversation as a result of some juvenile hijinks, his experience was different.
It was around the holidays, he said, when a Victoria Police Department officer donning a blue Santa suit came into his home carrying a comically large sack of toys while traveling travel from house to house
"I remember thinking the blue suit was a cool spin on the usual red one," said Banda, who is now 32 and works as a Victoria police officer. "I also remember the big bags of toys Blue Santa and the officers brought with them. It was an experience."
Growing up in Victoria alongside his three siblings, Banda said the holiday season was their favorite time of the year. Come time to stuff the bottom of the Christmas tree with presents, it would sometimes be a challenge for his mother, who he said raised the four children on her own. The additional help from Victoria Police Department's Blue Santa Program made all the difference.
The organization has gone through many variations over the years. It returned after a long hiatus around 2010 with Shane Wallace, a former Victoria police officer and program coordinator. After pausing for a brief time in 2017 and 2018, it returned under direction by the department's community engagement unit in 2019, remaining a holiday stable in Victoria since.
All the while, the jolly effort by the police department to provide toys for disadvantaged children has been a bright spot for many families across town.
"It is a great thing that we love to be a part of, and it really is an extension of our work," said Luaren Meaux, a spokeswoman for the department.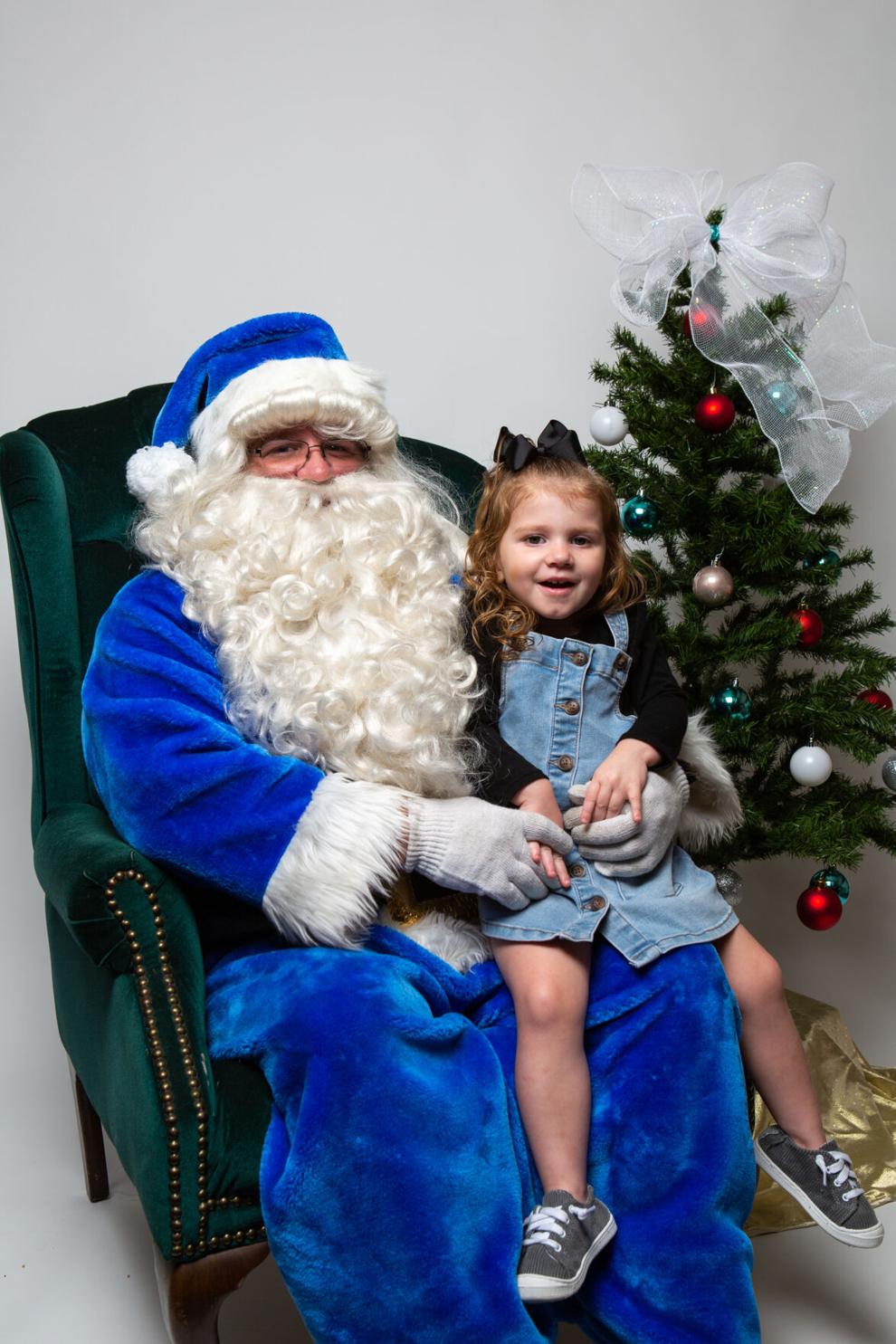 The local community provides the toys for the program. Participants are asked to provide new unwrapped toys at specific locations in Victoria as the holiday draws near. Patrons can also make monetary donations, which will go toward purchasing more toys or to the Victoria Civilian Police Academy Alumni Association, a nonprofit that supports the department.
In recent years, Blue Santa has partnered with store leaders at the Victoria Target to collect toy donations, which has been very successful.
"VPD and Blue Santa are always welcome. We love having them in our store and greeting our customers," said Josh Vega, the Victoria store director. "They are always great."
The department has also teamed up with Texas Early Childhood Intervention Programs, an organization serving families with children with developmental delays or disabilities, to give gifts to kids.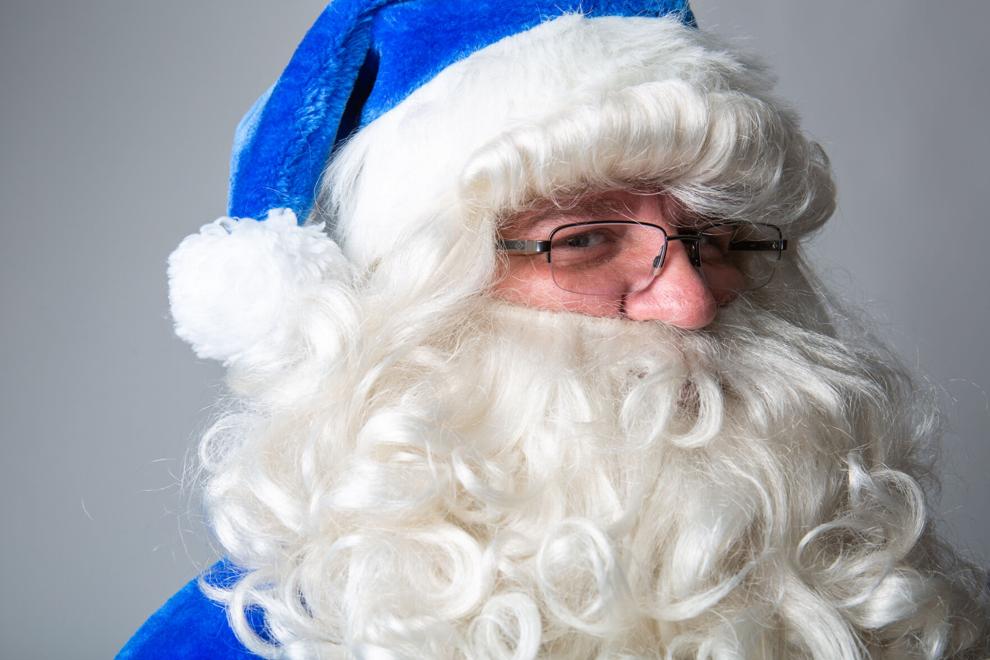 "We have worked with VPD and Blue Santa for several years," said Linda Ledwig, the deputy executive director at ECI. "They are great community partners."
Since 2019, Blue Santa has also participated in the Marine Corps' Toys for Tots, which provided toys to more than 13,000 children in 2020, Meaux said.
The interaction with Blue Santa and the accompanying officers made an impact on Banda, too.
"I'm not saying I was scared of them or anything, but usually, whenever we saw police officers we were in trouble," he said with a laugh. "It was a completely different and entirely positive interaction. It was happy and good."
As Blue Santa, it only makes sense many would have some questions. Who is Blue Santa? Is he wearing the full police uniform under that felt suit?
We asked those questions in a recent interview with Blue Santa, and we got some answers.
However, when asked, Blue Santa declined to disclose his identity.
"It's top secret. Classified, even," the bearded man said.
Banda, who is now a senior police officer with the department, is involved with the community engagement unit, which, in addition to organizing other events throughout the year, oversees the Blue Santa Program.
Having once been a kid that was excited to see the jolly blue-clad Santa, it's all gone full circle for him in his adulthood.
"I know what those kids are feeling. Knowing that you're actually going to get toys when you maybe weren't expecting to," he said. "That I at least have some part of that — even if I am not Blue Santa — is an incredible feeling."