PORT O'CONNOR — A dozen intrepid seafarers took the rave to the sea in March.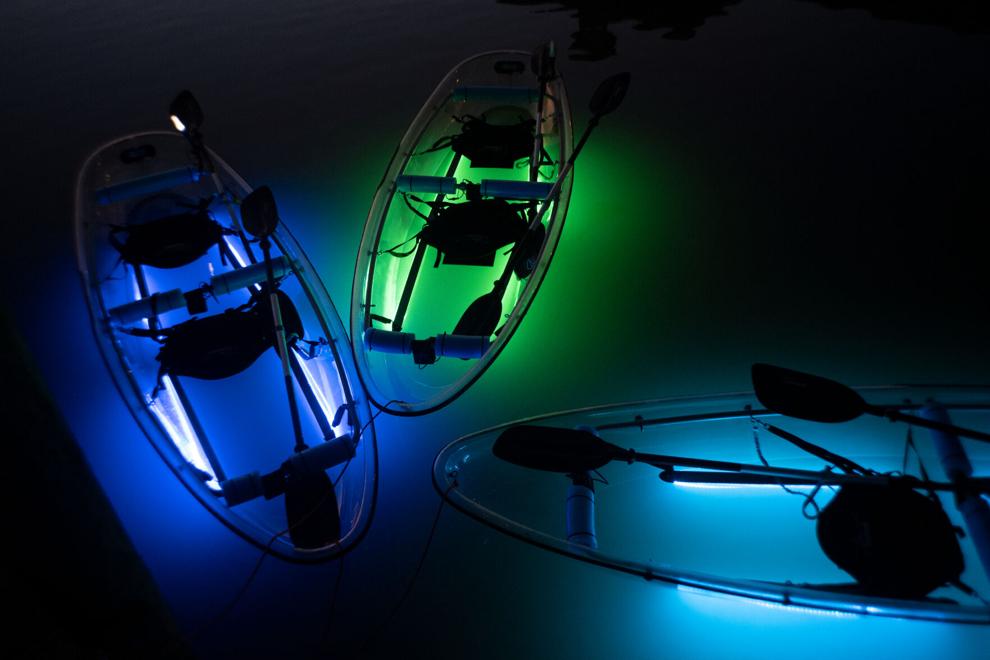 Under the cover of a night lit by a nearly full moon, the tandem kayakers departed the marina by the Inn at Clarks and cruised into the intracoastal waterway, silent except for a few good-natured squabbles about who was paddling correctly and in which direction. Despite the late hour of their embarkation, stealth was not the goal. Each craft was an LED beacon, illuminating the water above and below in splendid neon.
GlowRow had come to Port O'Connor.
Each of the outfit's kayaks seats two people. The hulls are crystal clear and lined with neon lights, and operators can cycle through various colors and stroboscopic patterns to create a unique, waterborne experience.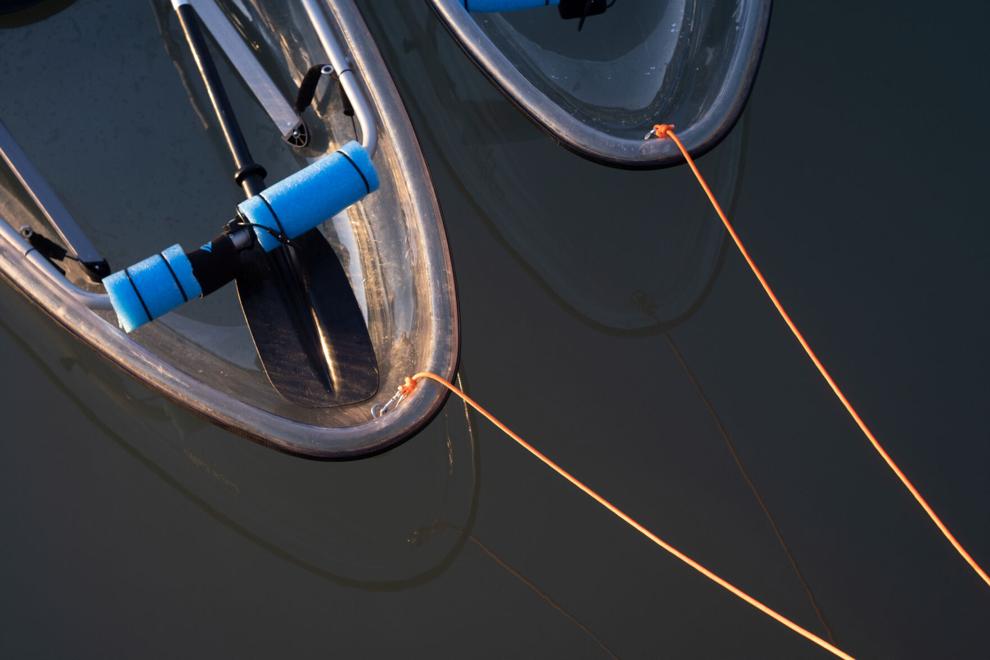 "It's almost like looking through goggles at night," said owner Zack Jurasek. "Because it breaks that water tension on the surface. And it is so cool, man. It's like snorkeling." 
As an engineer, Jurasek had the background to envision and design the watercraft, with some help from NOCQUA Adventure Gear, who made the lights. After that, it was a less than simple matter of finding a manufacturer in China and getting the boats to the right hemisphere.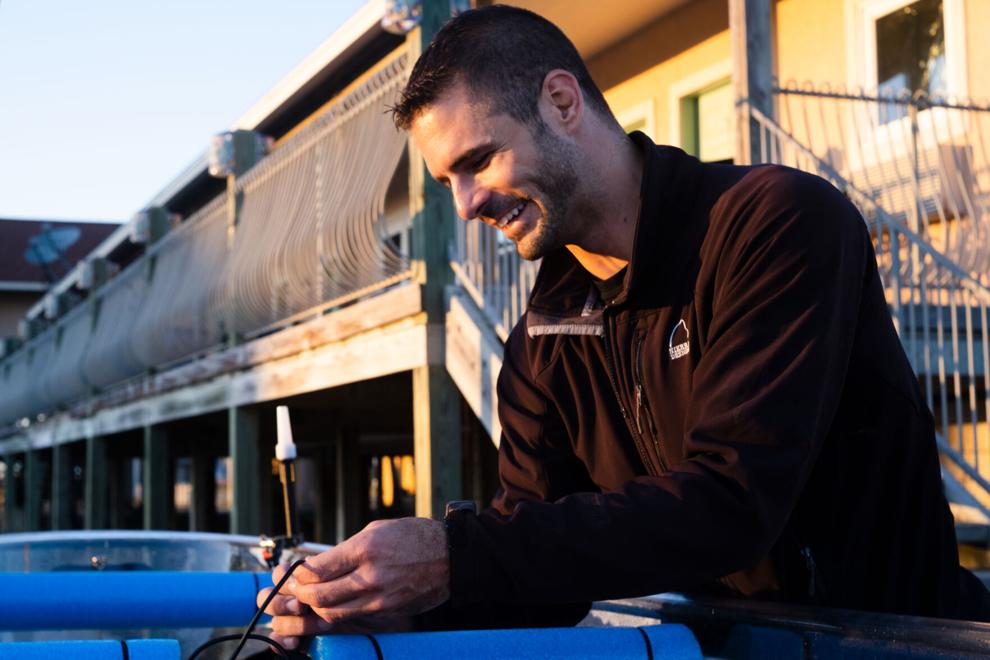 Providing people with the unique experience seemed well worth the effort to Jurasek.
"I grew up on a river as a kid, and I absolutely love floundering — and seeing all of the things that you can see at night when ever you go floundering," he said. "You can actually pierce the surface of the water with light at night, and it's like a living aquarium. It's amazing."
Seeing the seahorses, jellyfish and other nocturnal marine life made an impact.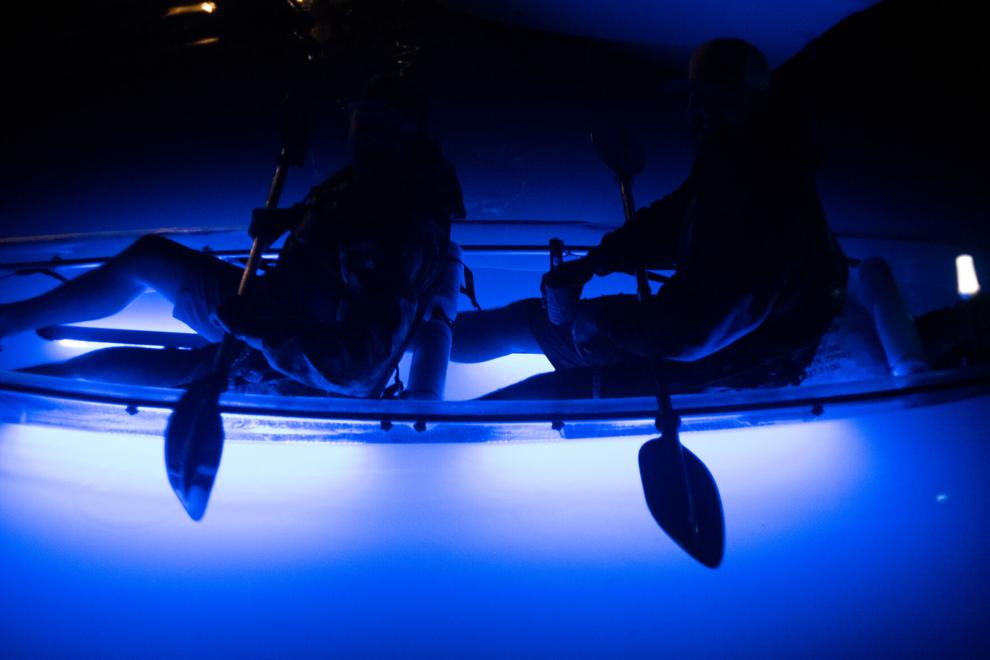 "Well, I wanted to share that," he said.
In addition to starting GlowRow, Jurasek is also a commercial pilot and a commercial beekeeper. He can add entertainer to his resume, because from the moment his tour group arrived, he kept them engaged throughout the extensive safety briefing with a steady stream of jokes. 
That safety briefing detailed the use of life preservers and several emergency strobes, each strong enough to stand out from the already luminous kayaks.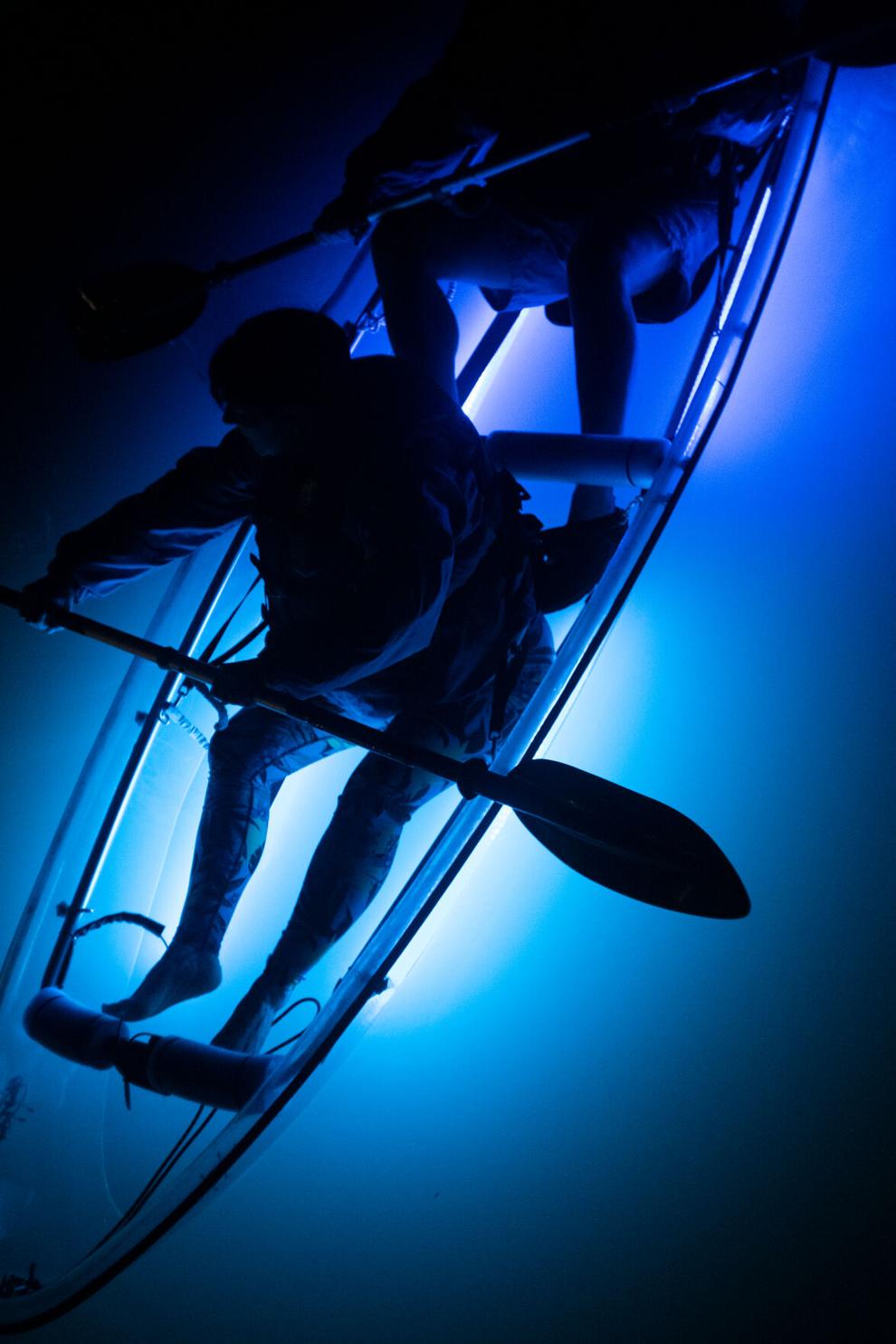 At the moment, participation is limited to adults, though Jurasek said family-friendly options are in the works. There are routes up and down the coast, including two in Port O'Connor, as well as Port Aransas, North Padre Island, Rockport, and one in Corpus Christi that holds the distinction of being America's "only night-time glowing sunken ship tour."