Calhoun County has a lot to offer. Sprawling, undisturbed coastal vistas, a long history that stretches centuries, impressive wildlife and an easy-going, relaxed lifestyle that can only come from living on the water.
Port O'Connor's Curtiss Cash takes all of that and balls it into one impressive package with his Low Tide Guide Service.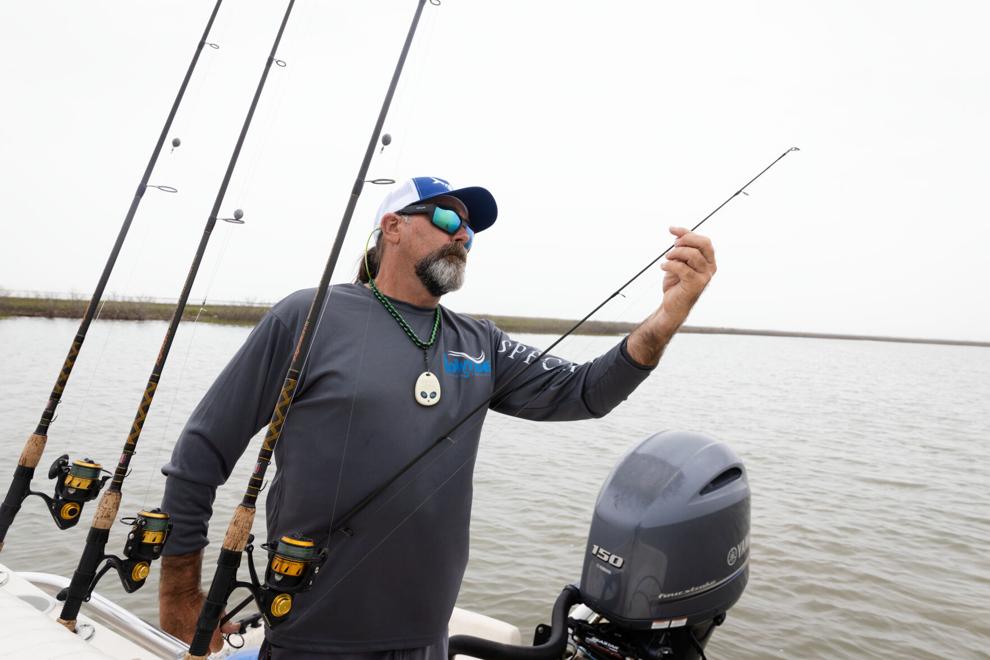 A day out on the water with Cash starts out exciting as he blasts his Carolina skimmer boat down the intracoastal waterway away from Port O'Connor, takes a relaxing turn as you listen to the waves lap against the side of
the boat and the call of gulls overhead, and ramps back up to full blown excitement each time you begin to reel in a fish, wondering what the murky Gulf waters are hiding.
Cash leads these chartered fishing expeditions dozens of times throughout the year, hitting fishing holes he's committed to memory after decades of experience navigating the water outside of Port O'Connor.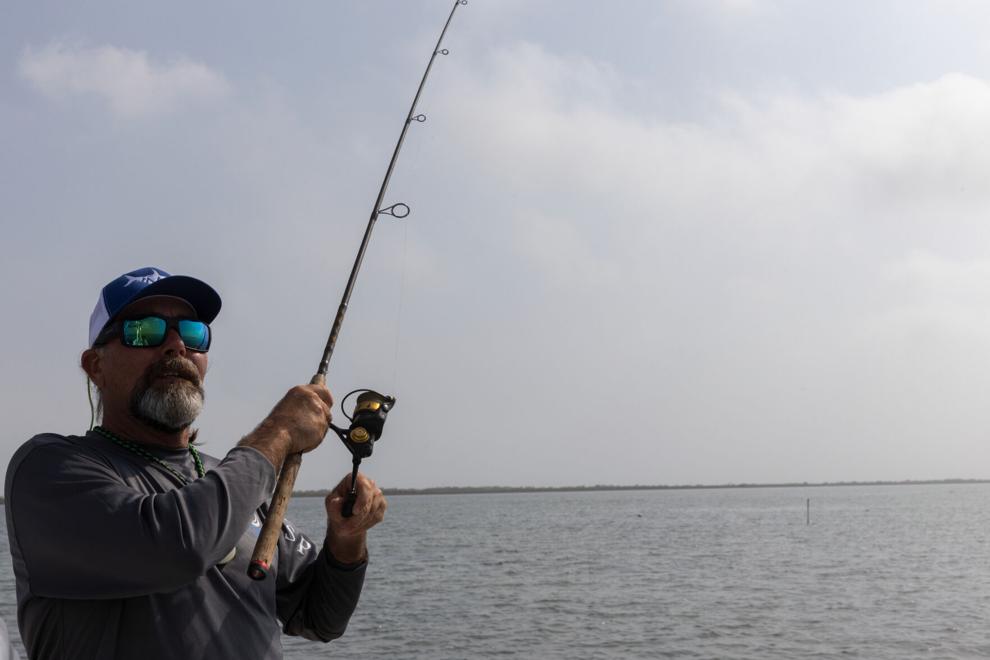 Cash averages about 150 charters per year, he said. During the colder months starting around Thanksgiving, the charters slow down, which he said he's grateful for.
"To tell you the truth, I'd rather just be in the house when it's cold and dreary," he said. "I used to love it. I'd fish anytime, but nowadays I'm not as mad about it so it spreads out."
By the April-May timeframe, business begins to pick up, he said.
By mid-April, he already had 15 charters booked for the month of May.
"Sometimes you just get slammed and it's every day for 27 days," he said. "Sometimes we'll do like two charters in a day."
While he said that two charters in a day is possible, he tries to stick to just one per day. If the weather is poor, having just one charter per day allows him to delay the trip until the weather passes, whereas doing two charters in a day would mean that the charter would have to begin as soon as possible and someone might end up with a poor charter.
Over the course of several hours, Cash takes charter guests out to tried and true fishing holes. Multiple lines get cast out. Even if there's only two guests on board there are at least four lines baited with shrimp and sardines tossed out to ensure that guests can catch their fill of fish.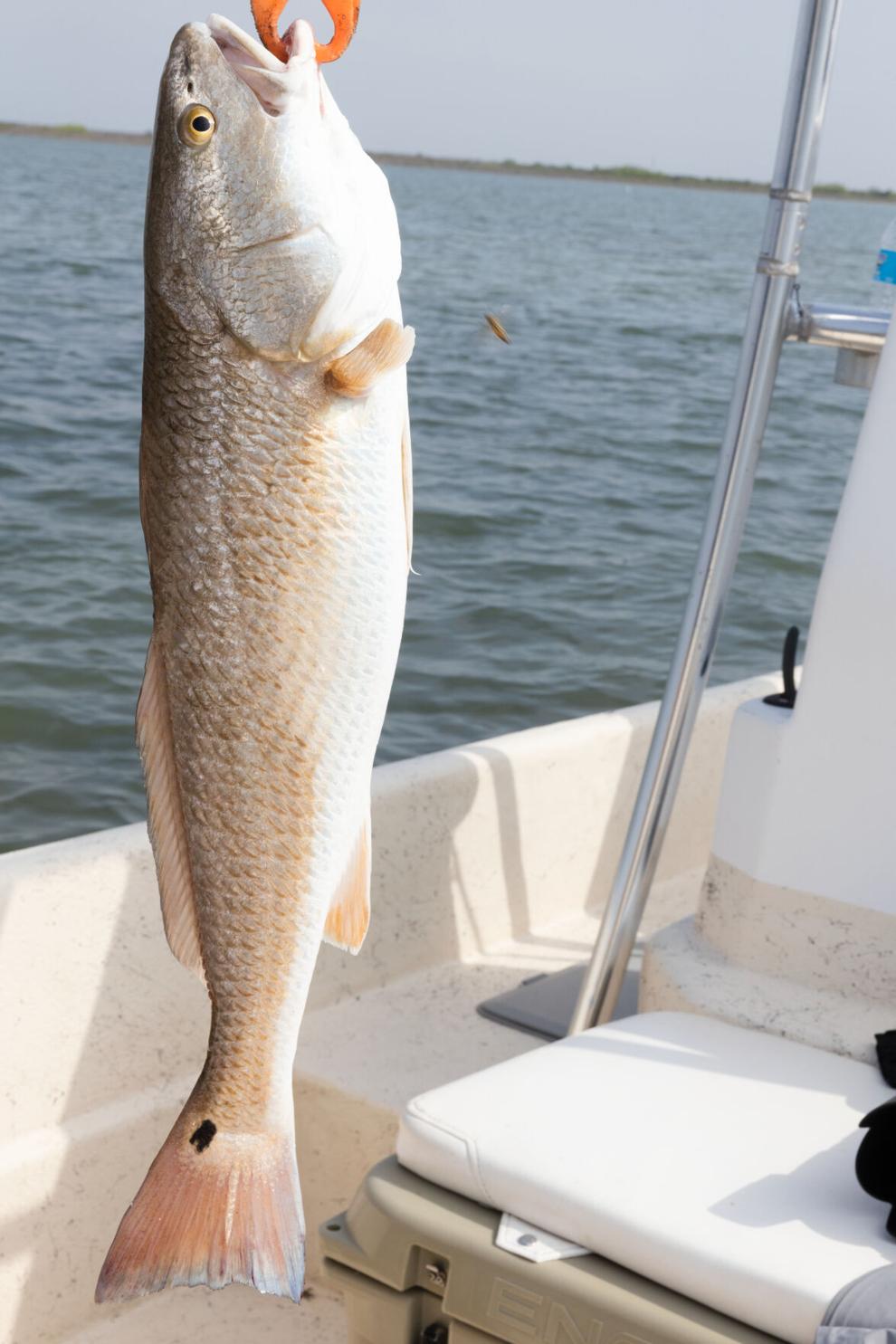 Each time one of the rods twitched and a fish got hooked on the line, Cash passed the rod to a guest so they could reel it in. Many catfish were brought in — "Rats of the sea," Cash said as he tossed them back — as well as  some red drum and even a pair of stingrays.
The charter didn't just provide fun through fishing, though. Calhoun County has a rich history, and Cash has a great deal of knowledge and commentary for the tales you won't find in a history book.
At one point the boat sailed past a beached ship with "Vagabundo del Mar" painted across the back, and Cash regaled passengers with the boat's life story. Decades ago, Vagabundo was docked in Port O'Connor and used as nothing more than a weekend condo before being sold. The buyer lived on it for a time before abandoning it. The boat sat empty for years until someone came to salvage it.
"That hull has 7,400 pounds of lead down in the keel," Cash said.
While the salvager was hauling the boat toward Galveston, they lost it in transit and the boat bounced around the jetties on its own before finally coming to rest, sucked down in the mud and sand.
"It'll be there forever," Cash said.
Another notable locale Cash spoke about was an abandoned concrete ruin out in the water. The structure was a Coast Guard life saving station, Cash said, completed in 1960 or so. It was built to withstand powerful winds, but
when Hurricane Carla ripped through the area in 1961 the waves and storm surge destroyed it.
Even for those uninterested in fishing, the bird watching and wildlife potential is breathtaking. Cash regularly slowed the boat to point out birds like ospreys or golden eye ducks perched on wooden posts or soaring close to the water.
One couple, he said, takes a yearly charter, and spends most of their time enjoying the day watching the birds fly by with minimal fishing done.
"They just like being out here," he said.