GOLIAD -For many people, the first thing Goliad brings to mind is Texas history: the stone towers at Presidio La Bahia, the "bloody arm" flag, the "Remember Goliad" battle cry at San Jacinto.
But the Courthouse Square in downtown Goliad is a place where past and present come together. The historic 1894 courthouse is surrounded by quaint storefronts that boast businesses old and new. Favorite spots like the Blue Quail Deli are now accompanied by boutiques, a gun shop and a new restaurant that fills the building once occupied by the Empresario restaurant. In recent months, local entrepreneurs have opened up new options for accommodations, shopping and nightlife.
Then there's the easy access to historical landmarks, walking trails and the San Antonio River. Add it all up, and you've got one of the best spots for a weekend trip around — an undiscovered gem in the heart of South Texas.
"I don't think a lot of people realize we are centrally located between all of the major towns," said Keli Miller, director of Goliad's Main Street program. "It's an easy day trip. They can just bump on over, explore, and make their way back."
5 p.m. Check in at Dwell
It's hard to beat the view at Dwell, a bed and breakfast that opened on Goliad's Courthouse Square in early June. Up on the second floor of a building that once housed a theater, two 20-foot arched windows look out on the courthouse downtown.
"When you wake up, that's your view," said Dwell's owner, Amanda Morrow, who grew up in Goliad.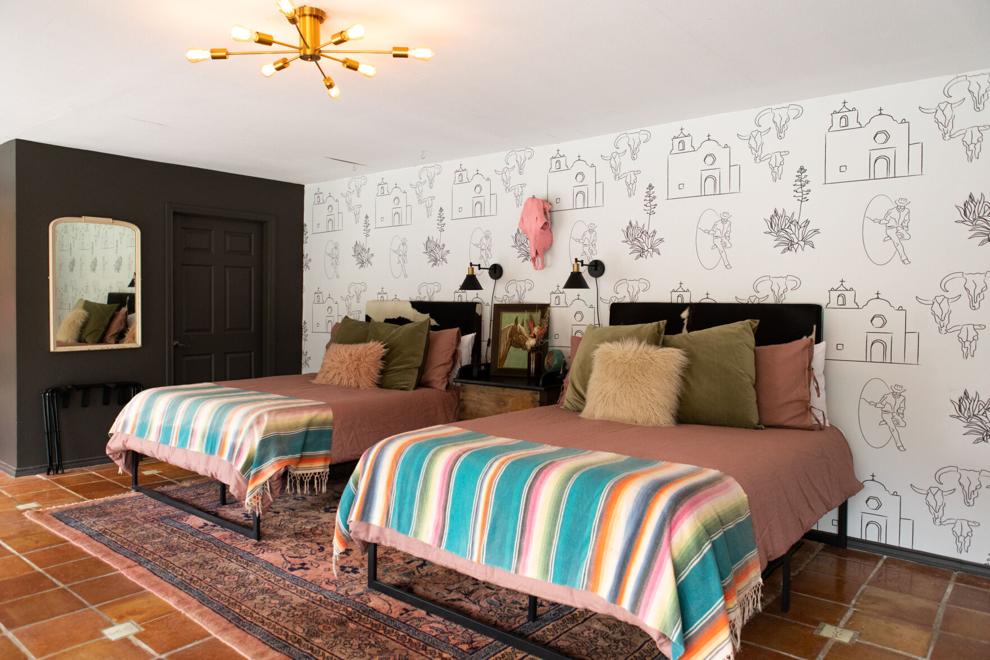 The room's wallpaper features an outline of the Presidio. Cowhide headboards sit at the end of the room's two queen beds. Downstairs sits Morrow's bakery, also named Dwell, which serves up coffee, lattes and cinnamon rolls every morning.
Bookings are $220 from Monday to Wednesday and $250 from Thursday to Sunday. Reserve at dwellgoliadtx.com.
6 p.m. dinner at The Water Well Café
In July, Jennifer and Sammy Lopez took a "leap of faith," leaving their longtime jobs to open up a comfort food eatery in the building that once housed the Empresario restaurant.
Judging by how quickly the crowds packed into the restaurant on a Friday afternoon not long after the restaurant opened, the Lopezes' faith is being rewarded.
And from how good the lunch tasted — fried pickles with ranch dressing made in-house, loaded brisket fries topped with jalapeños, chicken-fried steak made from locally sourced cutlets and lathered with white gravy — it's not hard to tell why tables are filling up at the brick-walled establishment, whose walls are filled with homages to Goliad's history.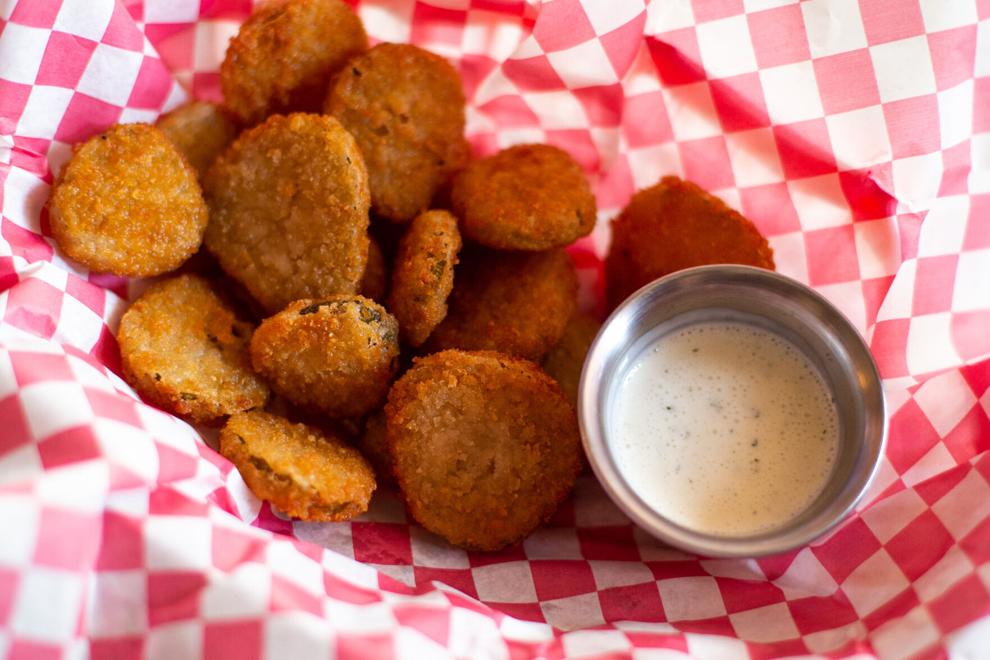 "It's a place where you can find that inner healing and peace," said Sammy Lopez. "We set that atmosphere that people can just sink into and stay in."
8 p.m. Drinks and live music at Commercial Street Bar
Jacob Pedeville and his father and brother decided to buy Commercial Street Bar at a very appropriate time — while drinking at Commercial Street Bar. The Pedevilles and their three co-owners are adding an outdoor stage, lunch menu and mixed drinks to the "classy, quiet bar," Pedeville said.
Grab a drink and check out the live music, which typically features country acts, including local musicians like Tyler Cannon and Neal Tolbert.
When the music's over
Head back to Dwell.
9 a.m. Breakfast at Dwell
Enjoy the coffee and pastries at a café directly downstairs from your overnight accommodations.
10 a.m. Tour Presidio La Bahia and Goliad State Park
A trip to Goliad wouldn't be complete without a visit to the area's historical gems. That includes the Presidio La Bahia and Mission Espiritu Santo at Goliad State Park. The Presidio turns 300 this year, and together, the two buildings are the sole example of the mission-presidio system employed by Spanish colonizers that remains in the United States.
"People like being able to come to the Presidio and see the entire fort," said Scott McMahon, the Presidio's director. "It's not overshadowed by a major metropolitan downtown like the Alamo is. They say they get a better feel for what it was like at the time."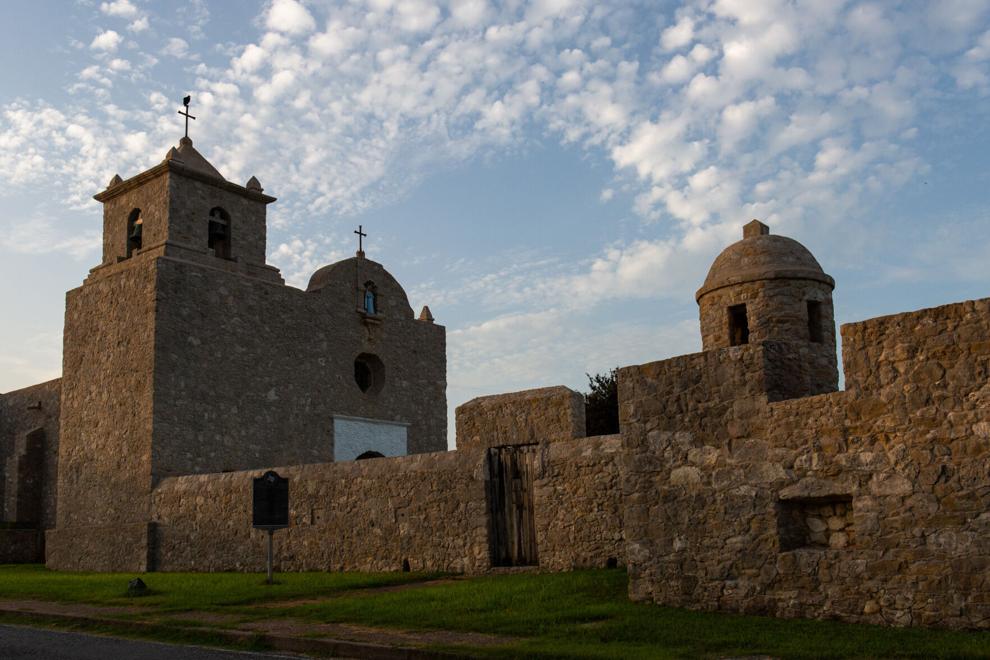 The Presidio served as a key strategic location during Mexico's battles for independence from Spain and the Texas Revolution, and is home to the infamous Goliad Massacre that became a rallying cry for the Texian Army.
Mass is still celebrated at the Presidio chapel at 5 p.m. every Sunday, and it remains a popular site for weddings, funerals and baptisms. On a nice day, it's just a 2.4-mile walk from the downtown square to the state park. If you time your visit right, you'll see bluebonnets.
12 p.m. Lunch at Blue Quail Deli
The Blue Quail Deli is a downtown staple renowned for its cream of jalapeño soup, and an excellent place to stop for lunch.
1 p.m. Explore the outdoors
Take your lunch to-go for a picnic at Branch River Park — or take a stroll through this 4.2-acre park that sits just off the downtown square while you're digesting that jalapeño soup. Enjoy the shade of the park's heritage live oak trees — and keep an eye out for the oak trees that sit smack dab in the middle of several streets downtown.
For those feeling more adventurous, an 18.6-mile paddling trail runs along the San Antonio River west of town, with one popular route extending from the put-in underneath the U.S. 59 bridge to Goliad State Park.
3 p.m. Go shopping downtown
Shopping options abound on the downtown square, and on the second Saturday of every month dozens more vendors flock to the square for Goliad Market Days, a tradition that has lasted more than 25 years.
One new shopping option is Heart and Soul, a boutique owned by lifelong Goliad resident Elizabeth Quesada. The store offers women's apparel, shoes and other accessories. Quesada plans to sell men's fishing wear as well.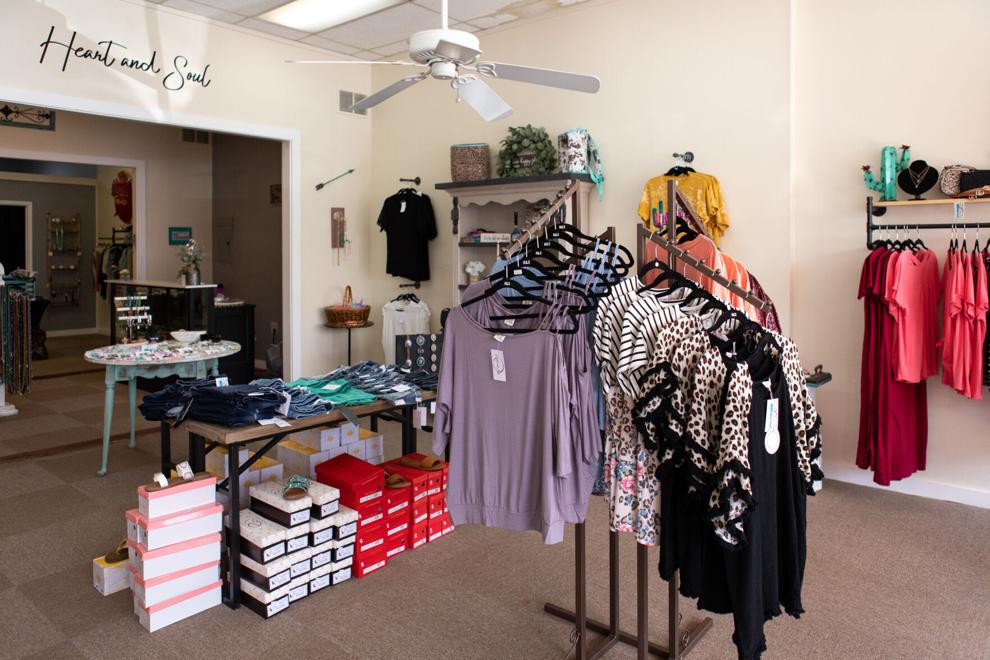 "There's a little bit of everything," Quesada said.
The same can be said of the other stores downtown, which include a number of locally-owned clothing boutiques and antique shops as well as The Best Little Gun Shop in Texas, which boasts an impressive collection of historical firearms.
5 p.m. Depart Goliad
Head home — or book another night if you so please.