MOULTON - Tens of thousands of signs crafted for customers around the Crossroads were made by a Moulton native who has loved to draw and paint since he was 5 years old.
George Kalisek, the namesake of George's Art & Sign Shop in Moulton, can make just about any sign for holidays, birthdays and every other reason to celebrate.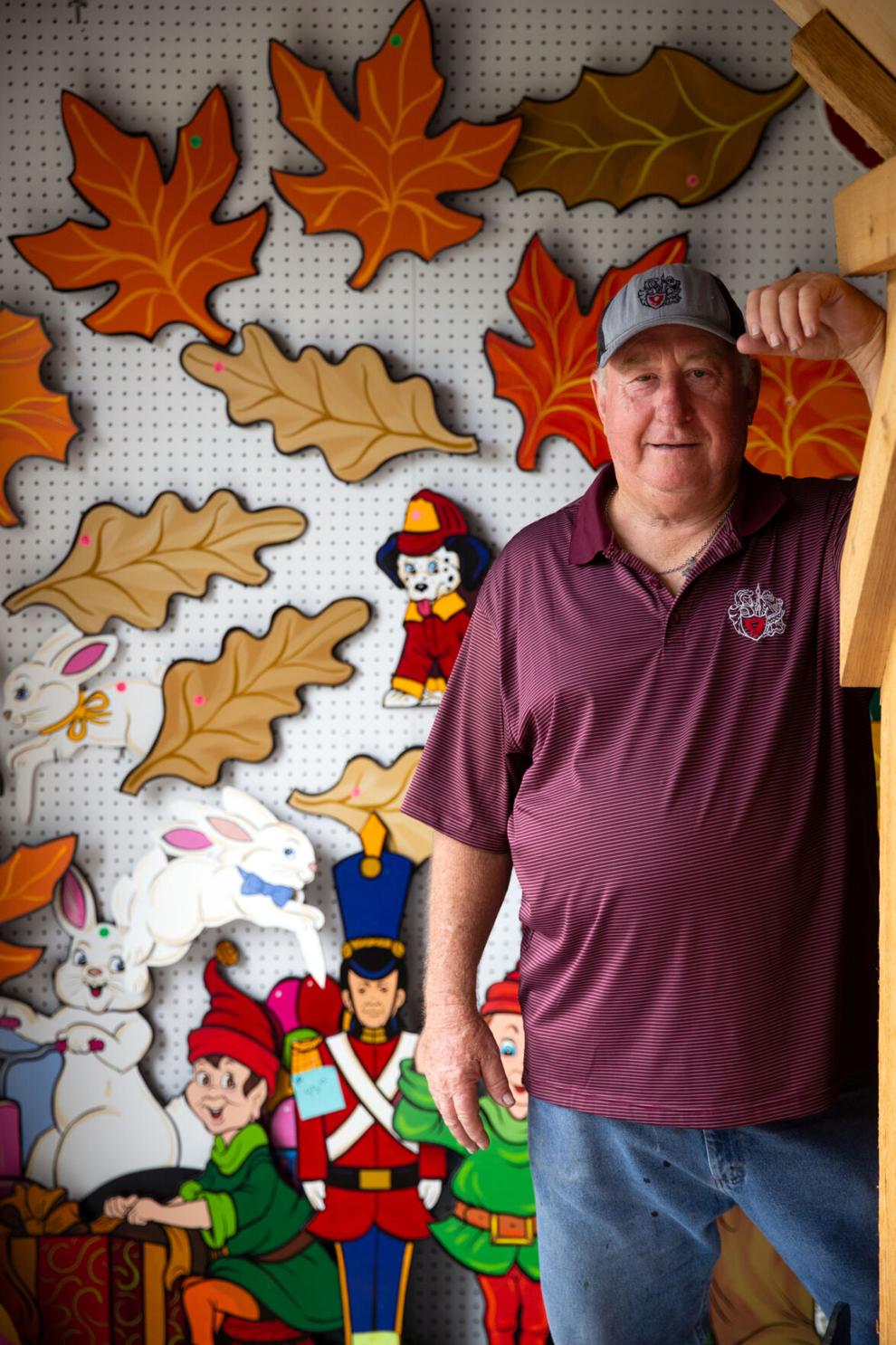 From Santa Claus to scarecrows, Kalisek can produce around 400 different holiday-themed designs. 
He starts simply by drawing the idea with pencil and paper. Then he uses Sharpies to draw what he wants to keep before sketching the final design on plywood. 
After a neighbor cuts out the piece, Kalisek sets out his paint brushes and cans. The shelves, sinks and tables inside his workplace, all marked by a random assortment of splatters, reveal that Kalisek has spent a lot of time here.
In fact, the sign shop has been in business since 1980, when Kalisek was 26. The Moulton community noticed his talent when he was in junior high.
"They would bring me materials and they would say 'Paint me this sign,'" Kalisek said. "Another person heard what I was doing.  It got around by word of mouth. That's how I got into the sign business."
Inspired by the Disney cartoons of the 1940s, 50s and 60s, Kalisek developed his own unique artistic style, one he described as "whimsical."
"I love to do things that come out of the top of my head," he said. "Inspiration can come out of anything."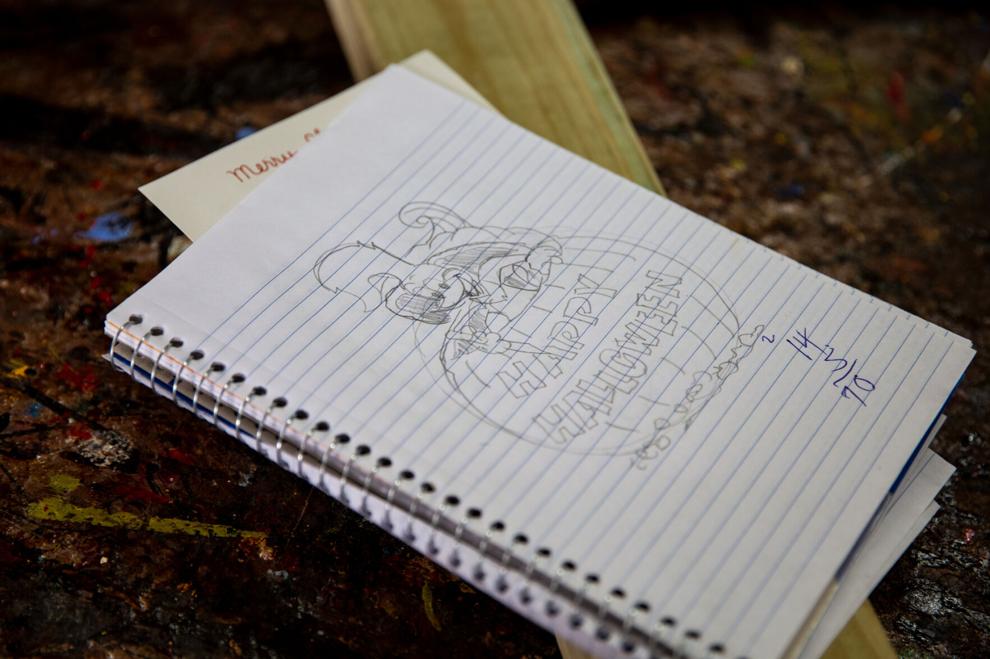 Five days a week, he shuttles between the shop on South Lancaster Street and his home garage, where the dirty work takes place. He relies on his bookkeeper and salesperson, Hope Vornsand, to keep things straight while he paints signs in his garage.
"It's a fun job that became a busy job," he said.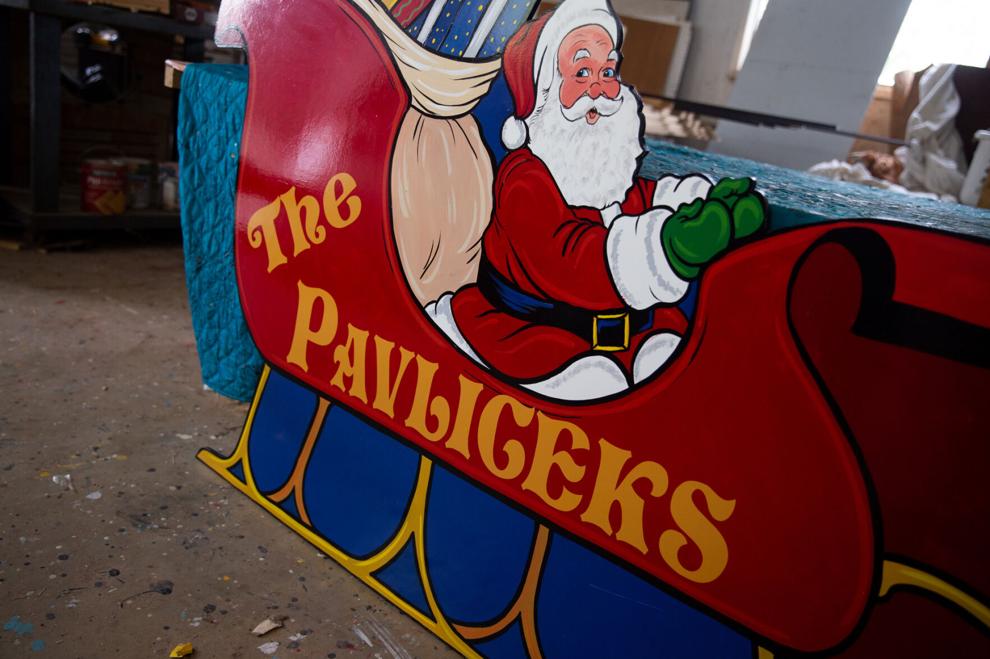 It's a job that requires about 40 sheets of plywood every month. 
Kalisek's busiest season begins in the fall.
"As we get closer to Christmas, I get more and more involved with painting," he said. 
Since the turn of the century, Nativity scenes have been one of the most requested pieces from sign shop customers. Kalisek said he makes around 12 of the 14-piece sets each year.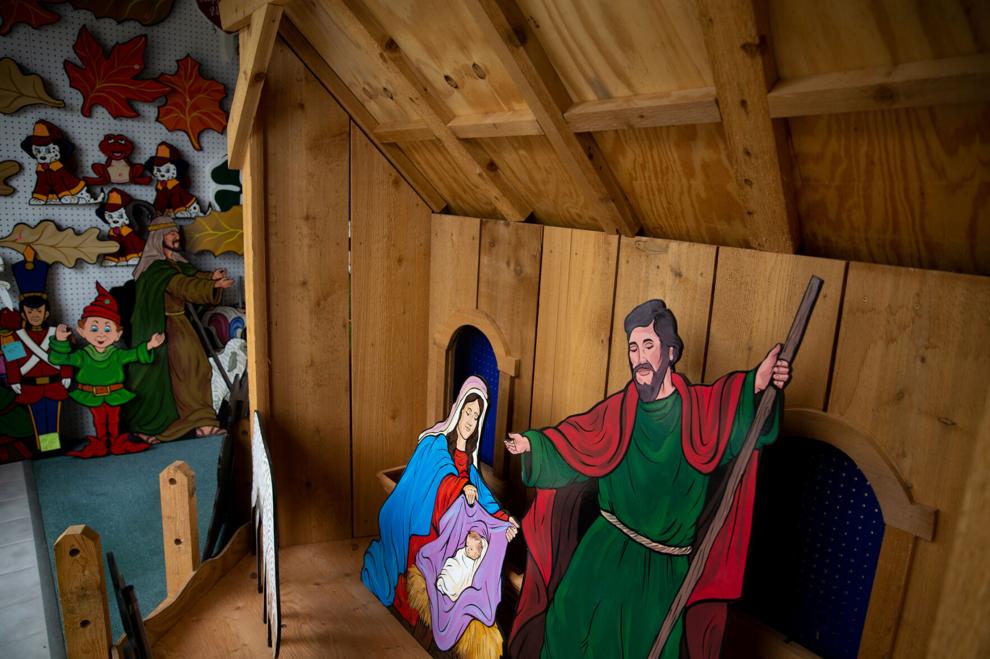 Kalisek contributes some of his Christmas signs to Yule trails in various Texas cities, including Luling, where Derek Hall is the Main Street director for the local chamber of commerce.
"He's a joy to work with," Hall said. "He just, within seconds, draws out an idea. He is very good at translating work into art."
Kalisek said he enjoys the collaborative part of creating signs for local businesses and governments. A Santa in the oil field design is Kalisek's way of bringing together characters and commerce.
"Sometimes someone comes in with no idea whatsoever, so you don't know exactly what they want," he said. "You have to think about what they would want for their business."
In the 15 years he's worked with the Luling Chamber of Commerce, Kalisek has supplied over 60 signs for the Yule trail, enough to cover three city blocks, Hall said. 
Additionally, several businesses in downtown Luling have one of Kalisek's signs hanging from their awnings, Hall said.
"He designed our pumpjack art, which recognizes Luling as an oil town," Hall said. "He's also drawn eagles, football players, watermelons, grasshoppers, armadillos and killer whales. His fingerprints are all over town."
Over the years, Hall has met tourists on the streets of Luling who praise the beauty of Kalisek's signs. At night the city illuminates the pieces of art.
"It really lights up the area," Hall said.
Every time he applies a paint brush to a piece of plywood, Kalisek sees an opportunity to express his creative skills.
"I do everything with an original design, which comes from my own imagination," Kalisek said.