All year the Victoria Art Walk lights up downtown with vibrant art from local artists.
As the holidays roll around, the art selection grows as the downtown is decorated for the season.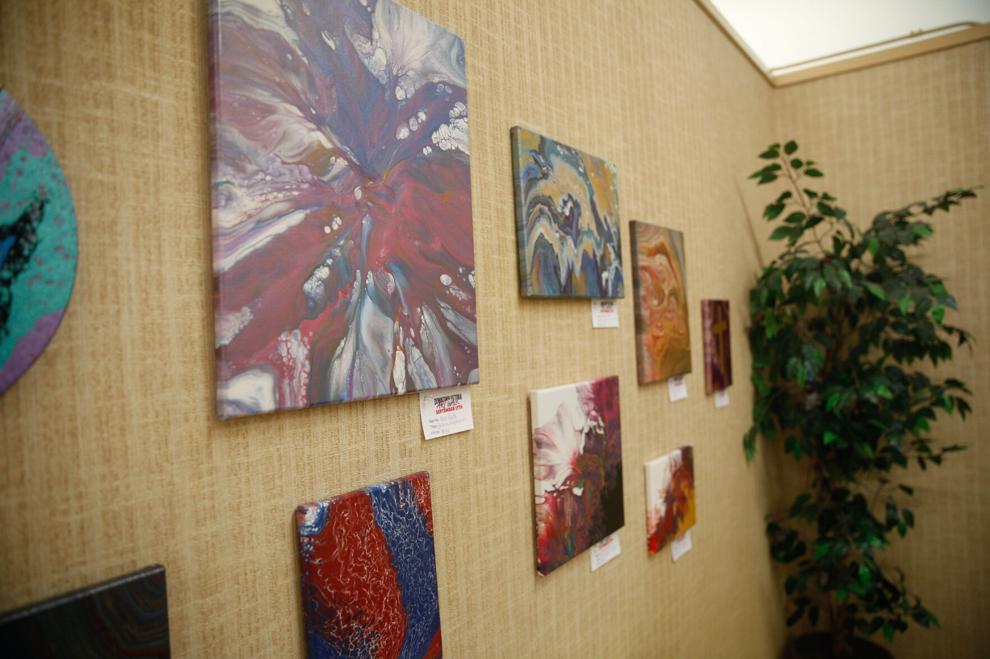 Artists and merchants spend months preparing for the holiday season's art walk. Some artists make pieces  exclusively for the season, while shop owners offer seasonal wares and activities. 
"When you shop at the art walk from the artists, you get stuff that takes months to make and is hard to come by at home," said Art Walk curator Claire Santellana.
These items, including clothes, handmade gifts, paintings, key chains, knick-knacks and more, take time to make and aren't something shoppers can simply find on the store shelves, Santellana said.
"We have artists that plan out what they'll have on display at Christmas five months in advance," she said. "You are buying something that they took the time to make. Something that can't be replicated." 
This year the Holiday Victoria Art Walk will be from 1-6 p.m. Dec. 17.
Shopping during the art walk from the artists and the participating downtown stores is hard to beat as a gift buying opportunity. 
Casa De Luna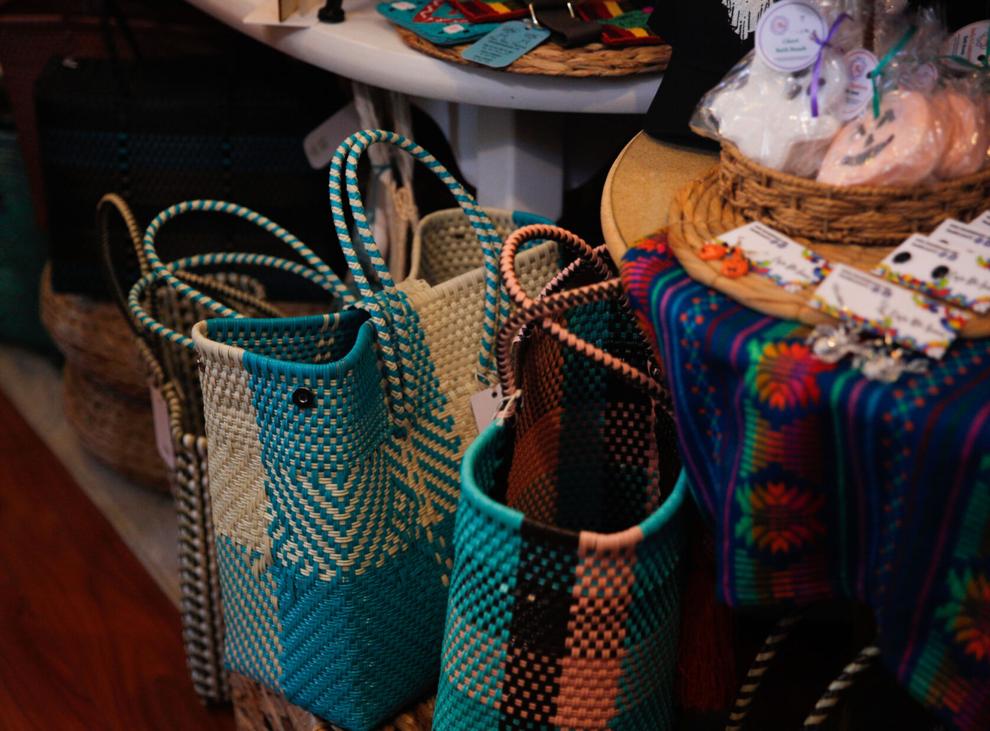 At Casa De Luna, shoppers can find handcrafted goods from Latin America and local crafters.
"Our main focus is bringing a lot of Latin culture," owner Chris Melendez said. 
Among the vast selection of hats, pottery, woodwork, clothing, apparel, accessories, jewelry, art and more, Melendez suggested three gifts.
The first are, handmade purses that come from Peru, Columbia and Mexico. Each distinctly represents the culture where they come from, she said.
"It's something you don't see everywhere," Melendez said. 
She also recommends Oaxaca bags, which are handmade from PVC plastic in Oaxaca, Mexico. She noted particularly their versatility when it comes to elements beyond how they look. 
Her third recommendation is sports apparel in the form of handmade backpacks, blankets and ponchos that show professional sports teams such as the Houston Astros, San Antonio Spurs and more. The ponchos are made in Tuxpan, Mexico by crafters that have been at it for generations, Melendez said.
The item is particularly popular with people who are doing early Christmas shopping, she said.
Peaches and Tortilla Mercantile 
Peaches and Tortilla will offer seasonal items and activities during the holidays where there are plenty of gifts for the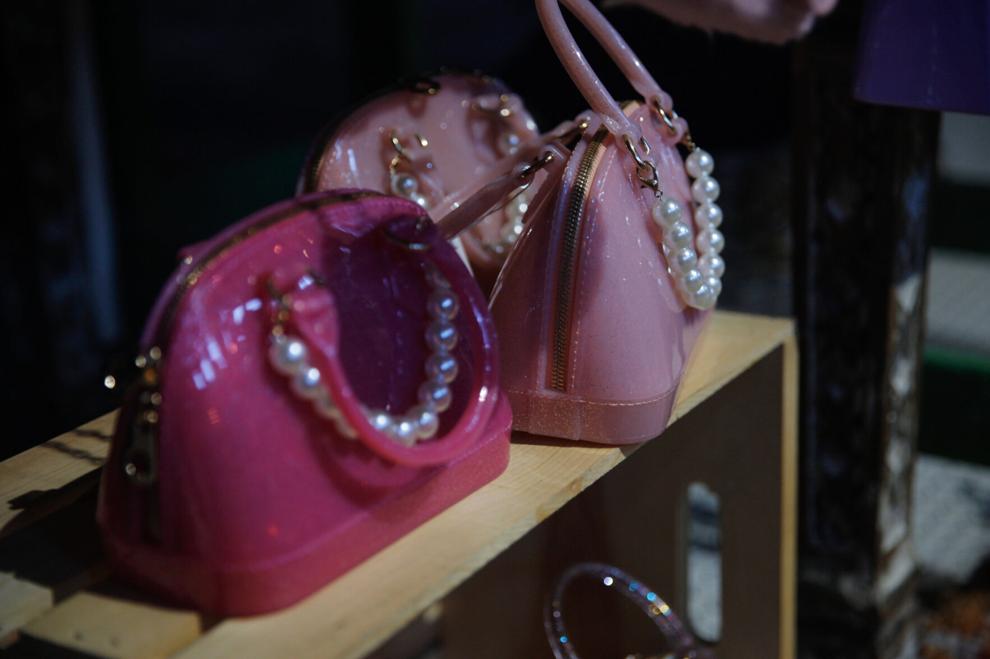 whole family, said Lascena Simmons, the store's owner.
One of the top sellers is homemade candles and decorative matches that can be given to anybody, Simmons said.
"People grab them for their grandmother, their mother-in-law, their teachers," she said.
If a custom hat is on your shopping list, the store may have the perfect item at its hat bar. The hats can go for  $250, Simmons said.
It's a great gift idea because it's a way to showcase someone's personality through lettering, ribbons and more,
she said. The store also brings in hat artists to help put it together. 
For children, she recommended the small jelly purses that kids respond well to. Functionally, the purses are great for children to have, Simmons added.
Simmons, who moved her shop to downtown earlier this year, encourages people to shop downtown.
"By shopping downtown and at the art walk you not only get things that you can't get anywhere else, but you are supporting local businesses and your money and your tax dollars go back into the community. You can't get that from a big box store," she said.
Frida Bae Co.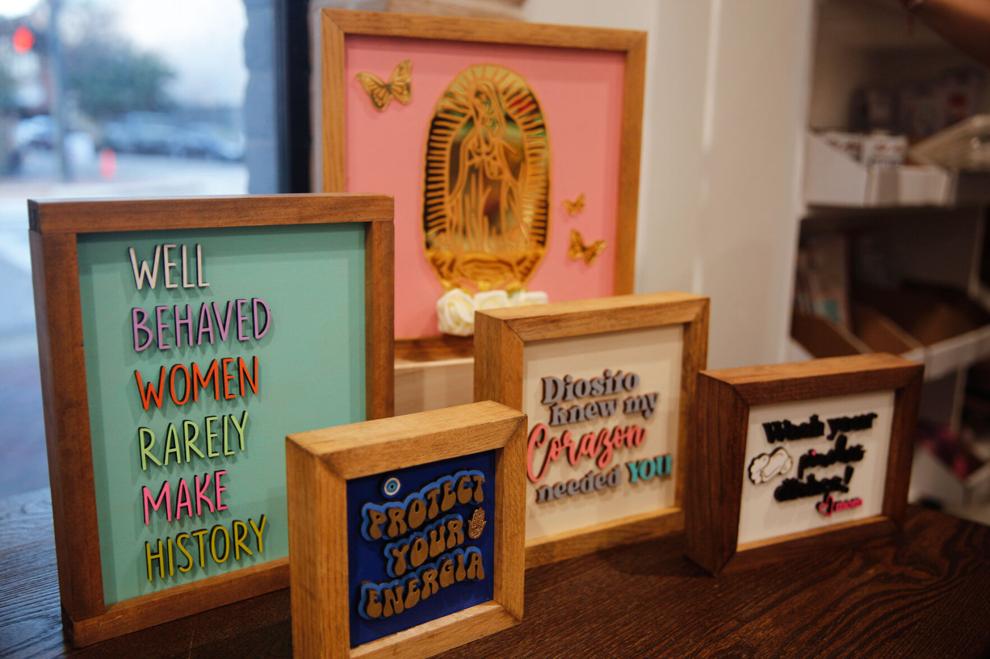 Frida Bae Co., which shares the space with the Texian Books, sports home and kitchen décor, spices, salsas and men's and women's clothing. 
Owner Jazmin Montalvo suggested a range of gifts from name-brand accessories to homemade goods. 
For women, Montalvo suggested the Consuela branded items, particularly purses. 
She described Consuela products as a high-end brand that is very popular.
For those looking for items for an office party or white elephants, Montalvo suggested items from El Arroyo that have a comedic charm to them whether they are magnets, toilet paper or more.
Beyond that, she suggests her own woodwork items from cutting boards and charming signs.
"When you shop here you are supporting small business and your community," Montalvo said.
One-of-a-kind art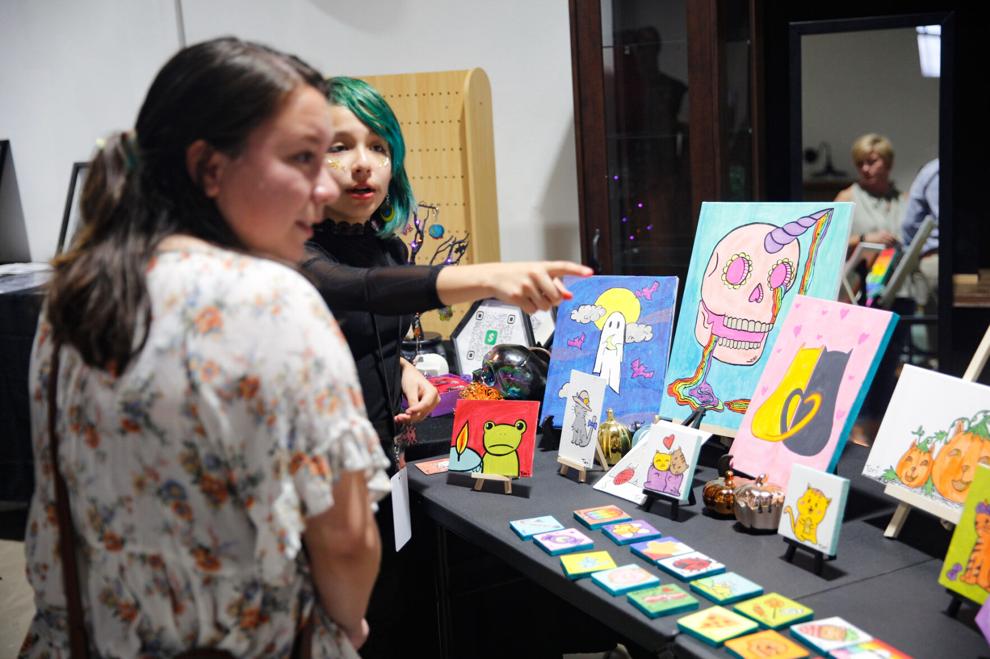 The art walk, while bringing eyes to local downtown businesses, is ultimately about the art on display.
In an era where artificial intelligence and computers are making art, getting art made by a human is irreplaceable and priceless, said Victoria artist Trent Rickman. 
"When you buy something from a local artist you are getting something unique that you can't get anywhere else," Rickman said. "That's a gift that is priceless."
This goes beyond the artwork sold at the art walk, it is also an opportunity to look at artists' work and request a commissioned piece.
The Victoria Art League, which serves as a venue for the art walk on occasion and plans to be one this holiday season, often showcases various forms of art, said Nathan Rodriguez, Victoria Art League president.
The art can range from various mediums such as original stories, photography, candles, embroidery and more, Rodriguez said.
"I think that's sort of the charm of the event," he said. "(Art) is very personable and that's a very unique way to show that you care when giving a gift." 
For those who don't know what gifts to purchase for the holidays, the art walk is an opportunity to see artists' work in person and possibly get a piece commissioned that is one-of-a-kind, Rodriguez said.
"There are a lot of things you can buy at the store, but art as a gift, something unique, is something that you can't," he said.